5 October 2020
Amazing SEO Guide For Beginners: Basic SEO Tips
If you desire to learn Search Engine Optimization you have come to the right place. Why, because we're the top-rated SEO agency in London and our SEO experts have compiled this SEO Guide for beginners like you! Whether you own a website or you write blogs some amazing SEO tips can be very effective for you in today's world.
To make this week's blog extra useful, we will indeed be looking at a basic SEO guide & how you can implement it to your website. So sit back, relax, and concentrate as we explain the things that you, (Or your support staff) need to be doing to get your website to the top of the rankings.
Let's get started!
Why Do You Need Basic SEO Tips? 
In these basic seo guidelines, we'll be covering some useful tips that are going to be there with you for good. Even after 10 years, you will be following these very fundamental SEO tips. Without the basic knowledge of search engine optimization, it's impossible for you to go for further advancement with your website or your blogging work/business.
Step 1: The preliminary work
Before you start to perform any basic SEO tips you should know how to prepare for it. As Seek Social's old Granddad used to say, 'Proper Preparation Prevents Poor Performance', and that's a maxim we follow as one of our very basic SEO tips. We know that there are some site-wide tasks that need to be taken care of whether you are seeking help to find seo tips for beginners or your small business. To optimise individual pages and pieces of content, here we've outlined those tasks for you below:
Step 1.1: Visibility settings
Probably the very first thing you need to take care of is your visibility settings. It is possible to stop search engines from indexing your site. If you've read our previous blogs on SEO, then you'll know that your site not getting indexed is a VERY bad thing for SEO. So, as a matter of best practice when prepping a site for SEO, the first SEO guide our expert team will do is check the settings on whatever platform we're using to build the site, and make sure that we are indeed set to be indexed.
Step 1.2: www or non-www?
How to choose which one is right for you?
To answer that one of our first seo tips for you is to search for your domain name including the 'www' prefix (e.g. 'www.seeksocial.co.uk) and note down the number in the top-left of the results page where it says 'About [XYZ] results'. Next, search for your site without the 'www' prefix (so 'seeksocial.co.uk') and note down the number. Whichever format yielded the bigger number is the format you want to use.
From an SEO standpoint, there are no real differences or advantages to choosing one format over the other, but as our SEO specialist team suggests, one will generally be more popular with people online.
Step 1.3: Choose an SEO-friendly permalink structure
A really complicated and time-consuming job, yet one of the best-practised SEO tips that even our famous SEO specialist team follow is to make the right choice while you're still in the preparatory stage, allowing you to 'set it and forget it' moving forward.
The advice from our experts is to use full words rather than an incrementing sequence of numbers or any other schemes or conventions to identify your posts – a search engine's crawling software is designed to understand text, so by presenting your URLs in this manner, you're giving the search engine something that it can easily make sense of. You should avoid using stop words in the URL permalink as they are not good for SEO.
Step 1.4: Choose an SEO-friendly theme
Your theme dictates the physical appearance of your website, and our SEO specialist team know that some themes are better than others for SEO. There are two main things that you're looking for in an SEO-friendly web design theme – and those are:
Page loading speed: 
Firstly – a low amount of plugins and other tools are required to make the theme work. Firstly, it shows that your page speed is low and that you're giving a bad user experience (more on that below).
Bounce Rate:
Secondly- Humans are impatient though, and the longer we have to wait the more likely we are to leave and try somewhere else. Because of this, it will also contribute to your 'bounce rate' – a key SEO metric that also influences where Google places you in its rankings.
Importance of Responsive Design 
Though it may not seem related to the more core SEO areas of keywords and content relevance, our SEO expert team knows that Google takes user experience into account when it calculates its rankings. And since that's the case, it means that you do need to optimise things like page load speed and performance and use responsive design if you want to rank well. We suggest you follow this task as one of the very top SEO tips to implement on any website.
Step 2: Content Creation
Only once you've done all of that are you truly ready to start creating awesome content, putting it on pages and optimising those pages well. But even when you reach that point, our SEO expert team would advise against putting pen to paper straight away. Instead, preparation is again the order of the day.
Step 2.1: Research popular content
Having great content doesn't help you if nobody wants to read it – and to find out what your audience wants, you need to do some research. Our specialist team always look at what other people in digital marketing and SEO are writing about this week, or what they've covered recently that's done well, and that we have yet to touch upon. Once we find something fitting that description, we then have a good idea for the basic theme of our next piece of content. As a specialist team, we believe researching popular content as one of the best SEO tips that we also follow solely.
Step 2.2: Research & decide on your keyword
Once you know exactly what it is that you're going to write about, our expert team know the best thing to do is research your keyword. In our experience, it's always easier to know what you want to use as your keyword and then write with that in mind than try to find a decent keyword in a text that was written without consideration for one, or retroactively 'shoehorn' a keyword into a pre-existing text. In short, good keyword density for quality keywords just doesn't happen, unless you know what your keyword is going to be before you start the actual composition of the text.
Step 2.3: Write your content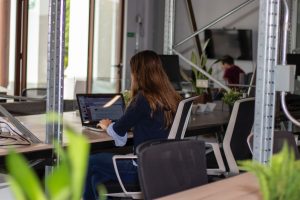 After all of that prep work, your next step is to compose a text that regularly includes your keyword. One of the top seo tips from our SEO specialist team is to remember to break your text up with subheadings and paragraphs. Doing so means that you avoid presenting the dreaded 'textwall' which looks really unappetizing, and intimidates and drives people away.
Once done, it's time to upload it, make it a page on your site, and build your web presence. However, even once this is done there are still a number of tasks to complete before a page is optimised fully, or to a good standard.
Step 3: Optimising Your Page
As Seek Social's SEO expert team mentioned above, this is the 'bread and butter' of getting a good ranking. Unless these next three items are as good as they can be, you're literally missing out on free ranking places that could be yours.
Step 3.1: The written content
This is likely to be the biggest or most important single element on your page. As such it should receive the most attention when it comes to SEO too. Thankfully though – at least if you've been following the advice our SEO expert team gave last week – you will have been paying attention to certain SEO needs even as you were writing. The most important of these would be keyword density – an average measure of how often your keyword appears in your text. Get the right number of keyword repetitions into a text and it's a big boost to your SEO score. When you plan to outsource your content always try to work with a standard content creation agency that can serve you quality content.
If you can find that sweet spot then great – but be careful… In addition to not using your keyword enough, our SEO expert team also know that it's possible to use it too much – meaning that good SEO is about much more than simply cramming keywords in anywhere you can. Indeed, where you put those keywords is just as important as the overall number of keywords on the page. A good SEO expert team (like the one at Seek Social) will be aware of certain key locations where search engines look for keywords, and be able to put keywords there, making 'what the page is about' abundantly clear to that search engine straight away.
Step 3.2: The images
Text content isn't everything though. Indeed, seeing too much text on its own can put a lot of people off of what would other be a great page containing exactly what they're looking for. Our SEO expert team will all freely admit to clicking off a page in the past, simply because we didn't have time to read all of the text on it. We bet you've done it as well, and here's the kicker – Google and the other search engines know that this is what people do too.
As a result, putting together a page including a 'textwall' is REALLY bad for your SEO. Any long pieces of text content (like this very blog for example) need to be broken up with images, videos, or other multimedia elements. For one thing, adding in other elements will make it less boring for the reader to get through – but as any good SEO expert team should know, using images in particular also provides another opportunity to boost a page's SEO score.
That opportunity comes in the form of 'alternative texts'. Also known as 'alt texts' (after the '<alt>' tag that identifies them in a web page's code) these are short descriptions of whatever an image depicts, but given in text form, and they're used by tools such as screen readers to help visually impaired people understand and navigate around a website.
You will receive a boost to your SEO score if you can use a page's keyword in the alt text for an image on that page – but again, you must be careful. Intentionally misdescribing an image so that you can use your keyword is very much frowned upon by search engines – not to mention unethical for the SEO pro that does it – and as such could earn you a penalty from certain search engines too.
Step 3.3: The 'Snippet'
Everyone who's ever performed a web search has seen a 'snippet'. It's that familiar chunk of text including a big blue line, with a web address and a black description underneath it. Our SEO expert team know – and your SEO expert team should too – that just like in a text, there are certain key places in the snippet that will earn you an SEO boost if you can include your keyword there.
Though it's only a few lines that will only be seen by people on search engine results pages, without a doubt the snippet is a key part of your page when it comes to SEO. Because they're not part of the on-page content it's all too easy for these to be overlooked – and yet, because they are what search engines themselves use to show your site to others, it's also easy for poor snippets to do a lot of damage to the rankings of otherwise well-optimised pages.
How important are they in Seek Social's estimation? Lets just say that the lead SEO writer on our SEO expert team always starts any page's SEO work with the same two tasks: First, he finds an awesome keyword to use, and then – before even touching the main body text or images – he optimises the snippet. That's how powerful they can be folks!
Step 4: Raise awareness
Having an informative, well optimised and visually appealing page is great, but if nobody knows about it, then what's the point of doing all that work we just talked about? Once the on-page optimisation is done, you need to spread the word about this awesome new webpage you've created through link building, social media posting, and many more – and our SEO expert team detail how you go about doing that below
Step 4.1: Submit your sitemap
This is a key action when it comes to raising awareness of your new content online. If you resubmit your sitemap when you have a new page well optimised and ready to go, the various search engines will come and crawl it then and there. If you don't, your new page will remain ineligible to appear in search engine results until each individual search engine runs it's next periodic check of your site, and realises that there's new content to be indexed.
For more information on the impact of sitemaps on SEO as well as the crawling / indexing process pages undergo to become eligible to be returned in search engine results, our SEO expert team recommend that you take a look at Seek Social's definitive guide to sitemaps once you're done with this guide!
Step 4.2: Post on social media
Social media is another great way to get the word out there about your awesome new webpage – However, our SEO expert team know that again, you need to be prepared and go about things the right way.
You're posting for business purposes, so above all keep your 'business' hat on and make sure your post stays true to your business' brand and voice. You should also put some thought into when you post – follow what your analytics data tells you and post just before your audience's hours of peak activity. That way, your post is ready and waiting towards the top of their feed when they check in on social media. And if you're not sure what the analytics data is telling you, an SEO expert team like ours will be happy to translate for you!
Lastly, you might also want to post about it in social media groups relevant to your business, or the topic of your page. Groups like this are a ready-made source of people who are more likely to be interested in what your page has to say, so getting that page in front of them could well yield good returns in terms of engagement and backlinks that will help your ranking. If you find it hard to utilise the power of social media you can opt for social media marketing services from SMM experts.
Step 5: Ongoing maintenance
One mistake that we see a lot of people make is thinking that once a page or site is optimised, it's optimised forever. Far from it folks – as our SEO expert team can tell you, SEO is an ongoing task and saying well up in the rankings takes regular monitoring, ideally by an SEO expert team like ours. Why is this though? Read on, and let Seek Social enlighten you
Step 5.1: Stay on top of the algorithm
Any SEO expert team should know that all search engines are governed by algorithms. These algorithms determine what a search engine likes and what it doesn't, and crucially, these algorithms change. Such changes are made to improve the chances that a user will find what they're looking for at the first attempt (the ultimate goal of any search engine), or to remove exploits and underhanded tactics giving sites good rankings that they don't deserve.
That's great for everyone as a user, but unfortunately for anyone responsible for SEO work or carrying it out, it also means that search engines essentially 'move the goalposts' on a regular basis… What worked like a charm last week might be less effective (or even harmful) this week. As a result your SEO expert team needs to stay up to date with algorithm development. They need to know when these updates are coming, and if possible what's in them, so they can optimise well for the new algorithm and mitigate against any negative impact it might bring to your site.
Step 5.2: Use CMS with SEO-friendly plugins and tools
Nowadays most websites are built with CMS(Content Management System) platforms like WordPress, Shopify, big commerce, Wix, and so on. There are several SEO plugins and apps for these CMS platforms to do better SEO. Yoast and Rankmath are the most popular WordPress SEO plugins. You can use Yoast SEO for your Shopify platform to do content-level on-page SEO. All in One SEO is another great SEO plugin for WordPress. Imagify and Smush are two image optimization plugins. Wp Rocket is a crashing plugin that helps to speed up your website loading time.
Step 5.3: Evaluation of performance
Finally for today, don't forget that once you (or your SEO expert team) have done some SEO work, you need to go back to it afterwards and examine whether or not it actually worked. In order to do this effectively then you also need to have identified beforehand which KPI's are important to you, and what results you would consider as 'successful' for each one.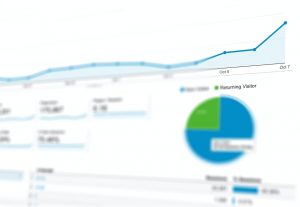 If your work yields results meeting those expectations, then that's great – keep on going! If not, then be honest with yourself – learn from the results that you do have, go back to the drawing board if necessary, and come up with a new SEO strategy based on your findings.
Utilise the power of Google analytics — most popular web analytics tool offered by Google itself. Google Analytics is a simple and free tool for tracking and analyzing website visitors. You might have thousands of visitors but they're worthless if you don't know anything about them. Google Analytics is a tool that has extensive web analytics and reporting capabilities. It will help you to nurture your visitors and convert them into customers. Google Search Console is another must-have tool for webmasters. It will help you to track the organic SEO performance like impression, click, CTR, and average position of your website.
Our SEO expert team's Final Word
If you're really struggling to improve even after the advice presented in this guide, then why not call in the SEO expert team from Seek Social to help you? Our Google-certified SEO experts have years of experience under their belt, along with proven methods and tactics that will boost your ranking the right way, and yield real progress. Find out more about our SEO expertise, or any of the other digital marketing services we provide by calling 0161 761 1800, or reaching out to us on Facebook or LinkedIn today!
---