Seek Social: The Digital Marketing Agency Essex to Trust
Every digital marketing journey should be unique to ensure that the results are exactly what the brand needs. Seek Social delivers that and more by creating a unique experience for every client. We take your targets and aspirations and inject creativity to deliver a digital marketing campaign that works especially for your business.
Results-oriented Digital Marketing Solutions Essex
As a digital marketing agency in Essex, we understand that your needs are specific and therefore entail tailored digital marketing services to fit the brand identity. Our laser focus enables us to come up with proven results that enhance your online visibility and presence. With us, your digital marketing success is secured.
WHow Our Digital Marketing Agency Make a Difference?
Our digital marketing team seek your business growth by creating strategies that bring optimal return on investment (ROI). We understand that to get to the best results in the future, we have to solidify your digital marketing campaign now by tailoring the best solutions for your brand.
Our agency in Essex provides industry-leading services via our team of creatives who know exactly what your brand needs. We have skilled and trained experts who deliver a unique approach to digital marketing. We make sure that your business is a cut above the rest.

We rate every strategy in the digital marketing campaign based on performance metrics that identify the quality and quantity of results. We measure each solution we implement and determine whether it needs to be modified or enhanced to get you on top of the game.
As critical thinkers, Seek Social believes that issues should be addressed before they become a gaping wound that damages your campaign. We sweep the mess before it even happens because we want your digital marketing journey to be as smooth and worry-free as possible.

As a results-oriented Internet marketing agency Essex, we understand that your brand's staying power in the market depends on how well the strategies are created and managed. We want you to remain visible and relevant for a long time, and we're here to guarantee that.

Our digital marketing professionals are all passionate about our work, curating campaigns that countless clients have benefited from in the long run. We do our job so well because we are also entrepreneurs. Seek Social is always here for you when you need us.

We value honesty and integrity in our line of work because we want to be the digital marketing firm Essex that everyone trusts. We uphold transparency by giving you regular updates and information about your campaign. We are available to talk to anytime you have any concern.

We know how pricey digital marketing can be, and we don't want you to keep wasting so much money on strategies that don't work. We offer reasonably priced packages that include only the services necessary for your brand. Seek Social does not upsell what you don't need.

Search Engine Optimisation
A well-rounded digital marketing campaign includes an effective SEO strategy. It's what drives organic site traffic and brand awareness, keeping you relevant in search queries related to your niche. Our experts can give you high-quality optimisation processes that ensure your success.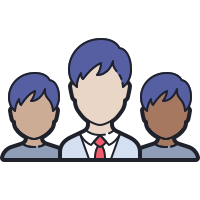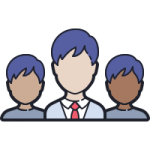 Our digital marketing agency Essex knows how to create and manage pay-per-click (PPC) campaigns for quick, short-term results that can boost your online presence. We know how to integrate this solution with other long-term strategies like SEO to make the most of your campaign.

We have a great pool of graphic designers who bring creativity and ingenuity to the table. We know how to capture your brand identity in aesthetics, curating some of the most compelling ads and elements that impress. Seek Social is your one-stop shop for creative visual content.

With branding, one tiny detail can make all the difference between being seen and ignored. Our digital marketers are adept at creating the brand and nurturing its growth. We know how to blend your insights with our expertise to give birth to a brand that's uniquely appealing.

Social media holds great power in digital marketing, and it's where your next customers could be. Finding the right audience is crucial to cementing your brand in various online platforms. Seek Social can help uplift your social media engagement and credibility, catapulting you to the top.

Your website is the shopfront that welcomes potential customers and enticing them to try your product or service. As such, it is crucial that you have a well-designed website that offers a great user experience. With us as your online marketing agency Essex, your site will be a delight to visit.
Drive Traffic With Our Digital Marketing Strategy
Seek Social delivers positive outcomes through key effective digital marketing strategies that we have developed throughout the years. We customise campaigns based on client needs, and provide these digital marketing solutions Essex depending on what the brand requires.
Page Optimisation
– Meta Tag Optimisation
– Page Speed Enhancement
– Image Optimisation
– Anchor Text Optimisation

Brand Awareness
– Social Media Platform
– Content Development
– Informative Videos
– Robust Ad Campaign

Technical SEO
– Crawl Analysis
– Content Indexing
– Mobile Optimisation

Google Ads Management
– A/B Testing
– Landing Page Optimisation
– Bid Management
– Google Shopping Ads
– Remarketing Ads
– Google Display Ads
– Dynamic Ads
– Paid Social

Mobile Search Enhancement
– Schema Markup
– Site Responsiveness
– Image Compression

Local SEO
– Google My Business
– Citation Building
– Local Listing
– Geotargeting

Competitor Analysis
– Keyword Research
– Ranking Analysis
– Shared Content Research
– New Links Tracking

Content Development
– Credibility and Authority Building
– Conforming User Intent
– Quality Content Creation
Proven Strategies to Grow Your Business Online
As your digital marketers, we want you to realize your brand's fullest potential and achieve satisfying results through an effective campaign. Our digital marketing services Essex are geared towards promoting your growth no matter the size and niche of your business.
Seek Social can assure you that the digital marketing journey you embark with us is one of the most enriching experience you can have business-wise. We'd love to see you grow because your success is ours, too!
Leaders in Digital Marketing
Seek Social is a premier digital marketing company in Essex that provides a host of services for your brand's online makeover. We create attractive content that boosts your online presence and brand recognition, giving you an edge among your competitors. We have a full suite of solutions to offer that will enhance your marketing efforts and usher your success!
Digital Marketing services we offer across Essex
Search Engine
Optimization
Paula and her team are so lovely and really helped me develop my website in a way that I could never have done myself. Seek Social managed to turn my vision for my website into a reality and ensured functionality and brand aesthetics were the top priority. I have loved working with Paula and Dean and I would recommend using their expertise.

Paula and her team have been wonderful right from the start. They persevered with me after a few long conversations before I could determine that they were the right fit for me and my business. Communication is great and I'm getting the results that I wanted. Highly recommended.

Paula and the rest of the SeekSocial team helped me create a website for my own freelancing business. In my interactions with Paula she has always been the epitome of great customer service: kind and funny, perceptive and professional. She has turned my own somewhat confused ideas into the perfect logo and brand. As I put it to her at the time: she managed to hear the things I didn't know I wanted in what I said and then gave them to me. Interacting with Paula has been both a pleasure and an inspiration. May it be so for very many other people to come

Paula and the rest of the SeekSocial team helped me create a website for my Transatlantic rowing challenge. From my first contact with the SeekSocial team through John, to the fine tuning of the website with Dean they have been awesome. They are the definition of great customer service: attentive, funny, pro active and total professionalism. They are a brilliant agency to work with and have produced a fantastic website for myself. I would highly recommend them to anyone looking to build an online platform.

I've personally hired Seek Social and found them phenomenal. Their graphic design team is exceptional and Paula is untouchable. She's so thorough, detailed, patient, and creative. I would not hesitate in working with this amazing group of people from the U.K. in the future! To the entire Seek Social Family. Thank you, so very much for the work you put in.