Seek Social: Your Premier Digital Marketing Agency London
Every business goes through a journey in digital marketing, but the results depend on how the experience is carefully designed and implemented. With Seek Social, you can take your digital marketing experience to a higher level.
With our digital marketing solutions London, your success is a campaign away.
Effective and Results-Oriented Digital Marketing Services London
Seek Social integrates effective digital marketing strategies curated by experts who can deliver tailor-made solutions for your brand. We get the job done with laser focus to boost your online presence and visibility.
Our aim is to provide cost-effective and custom strategies for businesses, be it small, medium or multinational. No matter who you are and what you stand for, Seek Social will make you a priority.
Why choose Seek Social A Internet Marketing Agency?
Our team of digital marketers know that your future is secured when we implement sure-fire techniques that maximise your return on investment (ROI). We take care of your digital marketing campaign with your brand growth at the centre of our efforts. We offer our expertise and knowledge to help you shine for many years to come.
Creativity without limits
Seek Social as a digital marketing firm London delivers top-notch ingenuity care of our creatives on the team. We have a unique approach to design and strategy-building that can set your business a cut above competitors. We'll help you stand out by highlighting your strengths, services, and products. We can make the whole world notice your brand.

The digital marketing strategies we create are optimised for quality and quantity, which means that every campaign can be rated in terms of performance metrics. We are able to gauge whether the solutions we deploy are the right fit for your requirements. When we say our strategies work, we have the proof to back it up.
Knack for problem-solving
Our digital marketing company London prioritise critical thinking in every campaign, because it helps us see every part of the whole. We are able to iron out the tiniest details and solve any problem promptly because we're always on the lookout for loopholes. We take confidence in our problem-solving skills, and you can bet on it, too.

As a results-oriented agency, we know that the longevity of the output is what matters. As your digital marketer, we want to make sure that your business remains relevant and visible in London for many years to come. You're spending valuable money on this aspect of your business, and we want our campaigns to be worthy of what you shell out for them.

Our team of digital marketing professionals are dedicated and sincere in our work. We've stayed in this business for many years because we know what it's like to be a client, too. We understand that you want the best service from us, and an open line of communication at all times. With us on your team, we're always with you every step of the way.

With our commitment to serving you in the best possible way, we strive to inculcate honesty and integrity in everything we do. We provide transparent information and updates to you regularly, and we're always ready to help you understand what's going on with your campaign. You can talk to us anytime about your concern because we're always here for you.

We believe in the value of your investment and want every penny to be spent wisely. All the packages we offer are competitively priced so that you can get the services you need on time and on budget. We make sure that you can afford top-quality expertise and tools brought to you by our professional digital marketing team.

Search Engine Optimisation
SEO enhances any digital marketing strategy that bolsters brand recognition and visibility. Seek Social will aid you in reaching the top of search page results through sure-fire techniques and processes that we've developed through the years.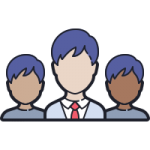 Pay-per-click (PPC) advertisements provide fast, short-term results that help us boost your site traffic and lead generation efforts. We coordinate your PPC campaign with long-term strategies like SEO and content development to ensure that your goals are streamlined efficiently.

Our digital marketing agency London graphic design team are some of the best creatives in the field. We know how to capture your brand identity and philosophy and shape them into visually appealing content for your website.

In branding, the devil is in the details, so we make sure to carefully set even the tiniest elements right. Seek Social specialises in marrying the client's insight with our brand of ideas and design to create a branding process that's unequivocally unique.

With social media users exponentially increasing, businesses should be molding strategies that target these online platforms. Social media marketing by Seek Social promotes social media engagement and brand credibility that pushes you to the top.

An online shopfront is what a website is about, and it's crucial to make it a pleasurable experience for your customers. We can help you curate your pages and enhance its user-friendly features to get people to come back to your online site time and again.

Online reputation management
Getting the right impression for your brand is vital, because users will be deciding between exploring more of your products and services or dropping you off completely. With our online reputation management, we'll highlight your positives and make them notice you.

Seek Social knows how to boost your website's authority by leveraging long-lasting links in other trustworthy pages in the Internet. We implement industry best practices and conform with Google's guidelines for webmaster quality at all times.
Your next customer is out there—the next step is to let them discover you. With our lead generation expertise, we can drive quality leads to your page and ensure that they convert effectively. It will help you maximise your ROI efficiently.
OHow Our Online Marketing Agency London delivers success
We believe that the key to great results is the harmony of different strategies included in the wide umbrella that is digital marketing. We create a campaign that includes several activities to secure a brand's top-ranking level in the virtual platform.
Page Optimisation
– Meta Tag Optimisation
– Page Speed Enhancement
– Image Optimisation
– Anchor Text Optimisation

Brand Awareness
– Social Media Promotion
– Content Development
– Informative Videos
– Robust Ad Campaign
Technical SEO
– Crawl Analysis
– Content Indexing
– Mobile Optimisation
Google Ads Management
– A/B Testing
– Landing Page Optimisation
– Bid Management
– Google Shopping Ads
– Remarketing Ads
– Google Shopping Ads
– Dynamic Ads
– Paid Social
Mobile Search Enhancement
– Schema Markup
– Site Responsiveness
– Image Compression
Local SEO
– Google My Business
– Citation Building
– Local Listing
Competitor Analysis
– Keyword Research
– Ranking Analysis
– Shared Content Research
– New Links Tracking
Content Development
– Credibility and Authority Building
– Conforming User Intent
– Quality Content Creation
We're Here To Give Satisfying Results
Achieving your goals is tantamount to showing how adept we are as an agency in digital marketing. Therefore, we don't hold back when it comes to creating the best campaigns for businesses of all niches and sizes. We will coordinate with you closely at each step of the process to ensure we keep track of our goals.
With Seek Social, rest assured that your digital marketing experience is designed to deliver positive ROI and garner the brand recognition that you deserve.
Seek Social: Leading Your Best Digital Marketing Journey
Our digital marketing company London has been lauded for giving the best services to plenty of businesses in the city and the rest of the country. We give your brand the makeover it needs to highlight its strengths and introduce you in a creative and eye-catching way.
Whether it's a specific digital marketing solution you need, or a full suite of services to boost your marketing efforts, we're ready to lend our expertise to you.
Digital marketing services we offer across London
Paula and her team are so lovely and really helped me develop my website in a way that I could never have done myself. Seek Social managed to turn my vision for my website into a reality and ensured functionality and brand aesthetics were the top priority. I have loved working with Paula and Dean and I would recommend using their expertise.

Paula and her team have been wonderful right from the start. They persevered with me after a few long conversations before I could determine that they were the right fit for me and my business. Communication is great and I'm getting the results that I wanted. Highly recommended.

Paula and the rest of the SeekSocial team helped me create a website for my own freelancing business. In my interactions with Paula she has always been the epitome of great customer service: kind and funny, perceptive and professional. She has turned my own somewhat confused ideas into the perfect logo and brand. As I put it to her at the time: she managed to hear the things I didn't know I wanted in what I said and then gave them to me. Interacting with Paula has been both a pleasure and an inspiration. May it be so for very many other people to come

Paula and the rest of the SeekSocial team helped me create a website for my Transatlantic rowing challenge. From my first contact with the SeekSocial team through John, to the fine tuning of the website with Dean they have been awesome. They are the definition of great customer service: attentive, funny, pro active and total professionalism. They are a brilliant agency to work with and have produced a fantastic website for myself. I would highly recommend them to anyone looking to build an online platform.

I've personally hired Seek Social and found them phenomenal. Their graphic design team is exceptional and Paula is untouchable. She's so thorough, detailed, patient, and creative. I would not hesitate in working with this amazing group of people from the U.K. in the future! To the entire Seek Social Family. Thank you, so very much for the work you put in.