Strategic and Results-oriented Digital Marketing Agency Manchester
Take your digital marketing experience to greater heights with Seek Social, the leading Digital Marketing Company in UK. Success awaits you.
Streamlined Digital Marketing Services Manchester for Businesses
Integrating digital marketing strategies are better handled by specialists who know how to tailor solutions that fit a specific brand. Our laser-focus allows us to arrive at the best results for you.
It's our goal to deliver cost-effective and customised services for businesses of all sizes. At Seek Social, you are a priority.
We want to take care of your future by providing strategies that maximise your return on investment. As marketers, we ensure that you get satisfactory results that usher your growth in the market. The future shines when we work together.
Our Digital Marketing Firm Manchester lays pride in our creative talents. We tackle design with originality in mind so that your brand stands out from the rest of the competition. We pattern your design to your brand identity and values.

Rating every digital marketing strategy is our forte. After all, the solutions only work if positive results can be measured. We create plans that have verifiable results to determine what is working and what needs to be improved.
Our Internet Marketing Agency Manchester is a team of critical thinkers—we see the bigger picture and work out the tiny details to ensure that no issue escapes our attention. No matter what the problem is, we have a solution for it.

Search Engine Optimisation
Quality SEO services push digital marketing strategy closer to brand visibility and awareness. Reaching the first page of search results is possible when you trust our digital marketing solutions Manchester to boost your presence online.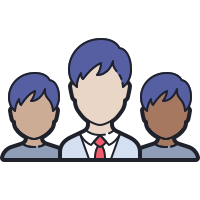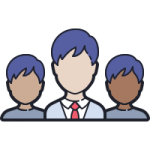 Paid advertisements that have an effective structure and placement can improve your traffic in an instant. Our PPC experts can help you generate leads and maximise allocation by creating a robust campaign streamlined to your goals.

Our Digital Marketing Agency Manchester boasts a team of graphic designers who can harmonise your brand values and requirements to create designs that are uniquely you. From Youtube videos to images to infographics, we'll do it all.

With brands, the tiniest details count for a lot. Seek Social experts always puts client insight at the forefront while also enhancing ideas that have the potential to dominate the market. Partner with us, and we'll introduce your brand with a bang.

Social media marketing is a powerful element in digital marketing, and we have the industry know-how to wield it. We can help you form meaningful connections with leads and customers, allowing your brand to establish authority and credibility in the market.

Website Design & Development
Your website forms part of your brand identity, which means that it should depict your expertise, services, and ethos vividly. With us as your Online Marketing Agency Manchester, an interactive and intuitive website is at your reach.
Leading the Way to a Better Digital Experience
Seek Social has led award-winning digital marketing campaigns in Manchester. What we do is we optimise strategies to ensure that every client, existing or new, is treated with the best customer experience with your brand.
Whether it's a specific area you need help with or want to avail yourself of the full suite of digital marketing services from our company, we are always open to discuss what we can do for you.
Digital Marketing services we offer across Manchester
Search Engine
Optimization
Paula and her team are so lovely and really helped me develop my website in a way that I could never have done myself. Seek Social managed to turn my vision for my website into a reality and ensured functionality and brand aesthetics were the top priority. I have loved working with Paula and Dean and I would recommend using their expertise.

Paula and her team have been wonderful right from the start. They persevered with me after a few long conversations before I could determine that they were the right fit for me and my business. Communication is great and I'm getting the results that I wanted. Highly recommended.

Paula and the rest of the SeekSocial team helped me create a website for my own freelancing business. In my interactions with Paula she has always been the epitome of great customer service: kind and funny, perceptive and professional. She has turned my own somewhat confused ideas into the perfect logo and brand. As I put it to her at the time: she managed to hear the things I didn't know I wanted in what I said and then gave them to me. Interacting with Paula has been both a pleasure and an inspiration. May it be so for very many other people to come

Paula and the rest of the SeekSocial team helped me create a website for my Transatlantic rowing challenge. From my first contact with the SeekSocial team through John, to the fine tuning of the website with Dean they have been awesome. They are the definition of great customer service: attentive, funny, pro active and total professionalism. They are a brilliant agency to work with and have produced a fantastic website for myself. I would highly recommend them to anyone looking to build an online platform.

I've personally hired Seek Social and found them phenomenal. Their graphic design team is exceptional and Paula is untouchable. She's so thorough, detailed, patient, and creative. I would not hesitate in working with this amazing group of people from the U.K. in the future! To the entire Seek Social Family. Thank you, so very much for the work you put in.