Award-Winning Digital Marketing Agency Preston to Maximize your Online Presencece
Seek Social boasts a group of creative minds who come together to serve solutions for every digital marketing need you have. We provide digital marketing services Bolton that help you achieve holistic online growth.
Outstanding Results from the Top Digital Marketing
As award-winning digital marketers, the Seek Social team delivers remarkable campaigns that catches the eye of your target audience. Our experts can bring customised solutions that boost not only your online presence but improve your sales, too.
Our digital marketing agency Preston works to impress and exceed your expectations, and we are confident with our expertise as the leading digital marketing agency Preston. With laser focus and accuracy, we carve the path towards your digital success.
Why Seek Social as your digital marketing agency Preston?
Digital marketing is the Seek Social forte, and we know how to shape your future in the virtual market. The professionals at our digital marketing agency Preston are forward thinkers who work to secure your growth and sustain your competitiveness for years to come. The techniques we apply maximise your return on investment (ROI) and enable consistent conversions.
Our digital marketing agency Preston promotes creativity in every aspect. We think out of the box to bring fresh ideas and solutions that you cannot find anywhere else. You can expect us to help you stand out amid the competition. We aim to deliver impressive strategies for your brand that pulls in the attention you deserve.

We work to secure your future by setting long-term goals that usher your online growth. Seek Social is an advocate of brand longevity, and we are ready to help you stay in the competition for years to come. Our strategies are designed to maximise your return on investment (ROI) and keep your brand relevant in the Preston market in a sustainable way.
Problem-solving capabilities
The experts at our digital marketing agency Preston are critical thinkers who know how to tackle issues before they create irreversible damage. We evaluate every aspect of each strategy and use the right resources to ensure that everything falls into place. Seek Social is a proactive team that provides solutions for every problem, resolving conflicts quickly and efficiently.

When we make campaigns, we don't just wait for it to work—we carefully monitor each strategy every step of the way to ensure that our efforts convert to meaningful results. We determine which solutions are effective and which ones need tweaking to maximise ROI. We don't just say your campaign is successful, but we also show it.

Our clients are always privy to our different communication lines. We entertain queries and concerns promptly because we do not want to leave you waiting for answers. We provide you with updates regarding your tailored strategy. As your digital marketer, Seek Social is committed to building a lasting relationship strengthened by transparency.

Our digital marketing company in Preston is a team of bright individuals who value professionalism in all projects we undertake. We are entrepreneurs, and as such know the struggles of our clients. We want to provide the effort that you expect from us. Our goal is to help you achieve short-term and long-term targets in the best way.

The digital marketing services Preston we offer at Seek Social are high-quality and competitively priced. We will maximise your budget to ensure that you get more value for what you pay. We aim to provide increased ROI for your campaign, which is why we don't make a habit of upselling or overspending. With us, your ad investment is in safe hands.

Search Engine Optimisation
SEO is digital marketing's core activity that provides the most organic growth. The Seek Social team works hard to curate an optimisation process that is unique to your brand. We deliver winning results with our proven SEO approach.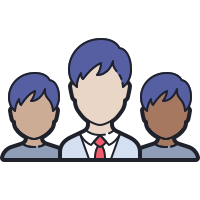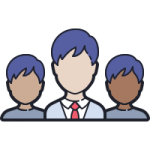 Pay-per-click ads are the quick, short-term solutions to increased site traffic and lead generation. Our digital marketing agency Preston will curate a PPC campaign that complements SEO efforts to ensure that your digital marketing strategies are streamlined and effective in delivering brand growth.

Our team of graphic designers are adept at creating remarkable visual content for your brand. We are a creative bunch that know how to integrate your brand identity and values into multimedia elements for your site and ads.

Brands are easy to create but challenging to sustain. Luckily, our team has the skills to create a cohesive branding strategy for your business. We will help you stay relevant in the market by ensuring that your brand stands out in any platform.

Businesses are finding social media increasingly useful in meeting new clients. Online platforms are powerful in digital marketing because it's where you can increase your brand recognition. With us,your brand sparkle in social media.

The website acts as an online storefront for your business, and as such needs to be presentable and user-friendly. Our developers and designers can enhance your pages and make it more interactive, enticing your target audience to know you better.
Seek Social Digital Marketing Activities
A winning strategy in online marketing is borne from harmonizing different activities that allow your brand to remain relevant in the market.
Page Optimisation
– Meta Tag Optimisation
– Page Speed Enhancement
– Image Optimisation
– Anchor Text Optimisation

Brand Awareness
– Social Media Platform
– Content Development
– Informative Videos
– Robust Ad Campaign

Technical SEO
– Crawl Analysis
– Content Indexing
– Mobile Optimisation

Google Ads Management
– A/B Testing
– Landing Page Optimisation
– Bid Management
– Google Shopping Ads
– Remarketing Ads
– Google Display Ads
– Dynamic Ads
– Paid Social

Mobile Search Enhancement
– Schema Markup
– Site Responsiveness
– Image Compression

Local SEO
– Google My Business
– Citation Building
– Local Listing
– Geotargeting

Competitor Analysis
– Keyword Research
– Ranking Analysis
– Shared Content Research
– New Links Tracking

Content Development
– Credibility and Authority Building
– Conforming User Intent
– Quality Content Creation
Seek Social: Leading Your Best Digital Marketing Journey
Search Engine
Optimization
Paula and her team are so lovely and really helped me develop my website in a way that I could never have done myself. Seek Social managed to turn my vision for my website into a reality and ensured functionality and brand aesthetics were the top priority. I have loved working with Paula and Dean and I would recommend using their expertise.

Paula and her team have been wonderful right from the start. They persevered with me after a few long conversations before I could determine that they were the right fit for me and my business. Communication is great and I'm getting the results that I wanted. Highly recommended.

Paula and the rest of the SeekSocial team helped me create a website for my own freelancing business. In my interactions with Paula she has always been the epitome of great customer service: kind and funny, perceptive and professional. She has turned my own somewhat confused ideas into the perfect logo and brand. As I put it to her at the time: she managed to hear the things I didn't know I wanted in what I said and then gave them to me. Interacting with Paula has been both a pleasure and an inspiration. May it be so for very many other people to come

Paula and the rest of the SeekSocial team helped me create a website for my Transatlantic rowing challenge. From my first contact with the SeekSocial team through John, to the fine tuning of the website with Dean they have been awesome. They are the definition of great customer service: attentive, funny, pro active and total professionalism. They are a brilliant agency to work with and have produced a fantastic website for myself. I would highly recommend them to anyone looking to build an online platform.

I've personally hired Seek Social and found them phenomenal. Their graphic design team is exceptional and Paula is untouchable. She's so thorough, detailed, patient, and creative. I would not hesitate in working with this amazing group of people from the U.K. in the future! To the entire Seek Social Family. Thank you, so very much for the work you put in.