1 September 2020
Our SEO Expert Team Explains Sitemaps
The SEO experts at Seek Social certainly hope that you come into this blog having read our previous guide to Google Search Console, but In case you missed it, in the 3rd part of that guide our SEO expert team talked about creating a sitemap, and why it should be one of the first things any SEO expert does when they begin SEO work on a website.
However, we only really had time to touch on the subject of sitemaps in that blog. Here, the topic gets the full, undivided attention of our SEO expert team, and as a result we intend to tell you everything that you need to know about sitemaps, and how they can help your online business succeed.
Are you ready? Then let's get into it!
Point One: What is a Sitemap and Why do you Need One?
A sitemap is a textual representation of your website, detailing each individual page on your site. When written out on paper or presented as a diagram, you can also see which pages link to each other on your site – and the bigger your site is, the more it starts to look like a road map.
To reiterate what our SEO expert team said last week, the reason why you need a sitemap is to help ensure that all of the content you want to show up in Google searches is actually eligible to do so. All such pages need to be 'crawled and indexed' (that is – read automatically by one of Google's bots, with a determination made by the search engine on what the page 'is about', how relevant it is to that topic, and where it sits on Google's list of other pages that are also about that topic).
Our SEO expert team love Google, we think it's an awesome platform and tool on the whole – but as good as it is, it isn't telepathic. This means that before Google can send out its bots to review new pages, it first has to be told that those new pages exist. One of the ways in which you can do this is by updating your sitemap. Google will see this change – as a result it will also see whatever new pages you've added to your site, and carry out the 'crawl & index' process on them. And as our SEO expert team mentioned above, once the pages have been crawled and indexed, they become eligible to appear in Google search results.
Point Two: How Does This Help me Earn Money?
It's all common sense really. Having your SEO expert keep your sitemap up to date means that Google is also up to date with what's new on your site. Pages for new products and offers aren't delayed in starting their journey up the rankings – and as our SEO expert team know, that can be a crucial factor in business.
Let's say you had an amazing, three-month special offer, that was online-only. You make a great page for it that really draws customers in, and is well optimised too… BUT, you forget to update your sitemap and so Google is never told about your awesome page that it needs to look at. Throughout all of that time, nobody using the world's most popular search engine will see your offer page – even if they searched for an exact match of your keyword and added your company name in there for good measure. The only traffic the page will have been getting is people who came across it by accident, or who heard about it via word-of-mouth or other similar means.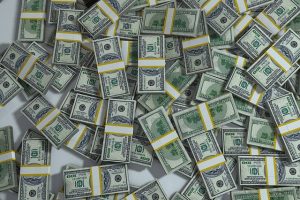 Point Three: How do you Create a Sitemap?
The good news for business owners – and SEO experts too really – is that these days in some cases sitemap creation is automated. If you're using a Content Management System (CMS) like WordPress, Drupal or ASP.NET – something your SEO expert should be able to tell you if you don't know yourself – you probably won't have to lift a finger. Your sitemap should be updated (when necessary) and submitted to Google by the CMS.
If you aren't using one of the Content Management Systems that includes automated sitemap generation – or if you're not using a CMS at all – have no fear, as there are a number of tools out there that will create a sitemap for you. Be aware though that they may well not keep it up to date – if that's the case then your SEO expert will need to generate a new sitemap and submit it to Google (see below) each time changes affecting the sitemap or the content on your pages are made.
Point Four: How do you Submit a Sitemap to Google?
Our SEO expert team know from experience that this part is relatively simple. Because your sitemap will be stored on your web / hosting server alongside your website, it will have a URL like any other page on your site. All you have to do is navigate to 'Sitemaps' in Google Search Console's left hand navigation tower, and enter the URL in the relevant text box at the top of the page. From here, click 'submit' and you're done!
Point Five: Choosing a Sitemap Format
As our SEO expert team can tell you, there are a number of sitemap creation methods in use today. As we've said above, you may have one created for you by your CMS – but if you need to make one yourself, you do have a number of options. You could use XML, Atom and RSS, you could turn to an online sitemap generator to take much of the work out of your hands, or you could even use a standard '.txt' file that you wrote on notepad as a 'bare bones' alternative.
In any case, your SEO expert should know that in general, an XML is the best format to use for a sitemap, and that's because it's the format that search engines will be expecting. All of the major search engines will have their own requirements in terms of what it expects to see in terms of information within that sitemap, but formatting your sitemap in XML will at least give all of the major search engines something to work with.
Point Six: Our SEO Experts Weigh in on the 'Optimal' XML Sitemap Setup
Whatever method you use to create it, if you decide to go with an XML sitemap, then you're going to want to think about also using an RSS or Atom sitemap too. In fact, Google recommends such a pairing – and as our SEO expert team know well – where Google leads, the rest of the Internet search world usually follows.
Google have good reason for making such a recommendation though. You see, while an XML sitemap should certainly include things such as metadata and a 'last modified' date – it is geared towards giving a complete listing of a site's pages. RSS and Atom do a better job of highlighting 'what's new or different', and that's what matters to a search engine's crawling software. Pages that are new or different are the ones that actually need to be crawled, so knowing where to find them helps Google streamline its process and keep up to date with all the pages that are being uploaded or modified every day!
Point Seven: The Final Word
As with most things in the world of SEO, creating a sitemap is a deeper topic than it first appears to be. However it doesn't need to be complicated and it's something that any SEO expert should be able to do without any trouble. Hopefully then this week's blog has put you in a position where you know why your business needs a good, up-to-date sitemap, and what your SEO expert should be doing to create such a setup – but as ever, if you'd like some more advice from Greater Manchester's SEO expert, call us today on 0161 761 1800, email 'hello@seeksocial.co.uk', or get in touch with us via Facebook, or LinkedIn!
---