PRODUCTION
WITHOUT
DESTRUCTION
We're not hermits, we're aware that there's life beyond our studio. There's a local community just outside its walls. And further away still lies the rest of the planet.
SEEK SOCIAL LTD
CARBON
FOOTPRINT
A Carbon Footprint is defined as the total greenhouse gas emissions created by an organisations' operations during a defined period. emission sources are split up into three categories or 'scopes' based upon their impact on the environment, as specified by the Green House Gas Protocol – a corporate standard for greenhouse gas reporting.
Below are our results for 2020.
Kilograms of Carbon Dioxide equivalent emissions emitted in 2020.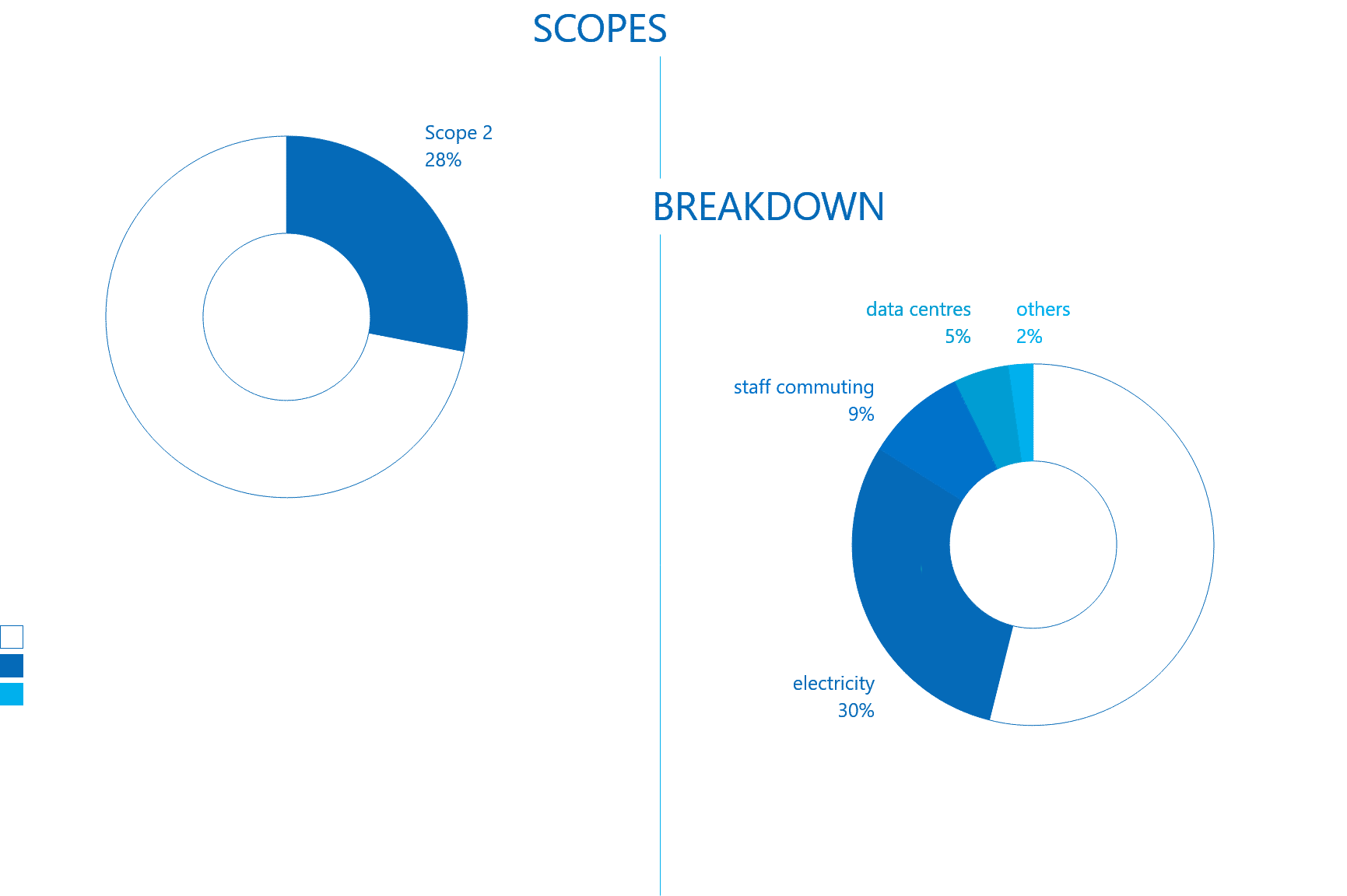 CARBON FOOTPRINT
METHODOLOGY
Seek Social Ltd calculated its emissions based on the GHG Protocol Corporate Standard. Seek Social Ltd has taken an operational control approach to defining the boundaries of its carbon footprint. No material emissions have been omitted, and the following are reported on:
Scope 1 emissions – Direct emissions from sources owned or operated by the organization.
Scope 2 emissions – Indirect emissions attributable to the organization due to its consumption of purchased electricity, heat or steam.
Scope 3 emissions – Indirect emissions due to the activities of the organisation.
A location-based methodology was pursued. An additional market-based methodology was not deemed material not within the scope of works undertaken at this time.
THE FINAL LOCATION-BASED GLOBAL FOOTPRINT FOR SEEK SOCIAL LTD IN 2019 (SCOPE 1,2 AND 3) WAS 8,804 KGCO2E(1)
THROUGH OUR PARTNERS WE OFFSET THIS AMOUNT WITH AN INCREASE OF 40% TO ENSURE WE DELIVER ON OUR CARBON PROMISE.
The Carbon Credits are purchased from world's leading REDD+ project management company, Wildlife Works, to provide carbon credits that deliver a real impact. The Kasigau Corridor project in south-eastern Kenya covers 500,000 acres and avoids 1.7million tonnes of CO2e every year. Their are certified according to the Verified Carbon Standard, which ensures both additionality (meaning the CO2e savings would not happen without the project being in place) and lack of leakage (referring to a project pushing deforestation and degradation onto another area). They have 429 sample plots that are randomly checked every year, measuring the carbon levels in both the trees and soil, with all 429 plots checked every five years.
In addition, the project has to adhere to the Climate, Community and Biodiversity Standard so that their project not only addresses climate change but also benefits local communities and smallholders, and conserves biodiversity. We like to think of it as tripling your impact when you purchase Nula Carbon's credits.

The digital marketing solutions we produce for you will have a major impact on your customers – but we want to make sure they have zero impact environmentally. That's why we keep everything carbon neutral.
To offset your team's travel and energy consumption for meetings and other such ceremonies, we buy carbon credits, and invest in planting trees to sequester carbon and have a net positive effect on the planet.
We're working with the world's leading REDD+* project management company, Wildlife Works. Their carbon credits are in accordance with the Verified Carbon Standard and meet the Climate, Community and Biodiversity Standard.
Packages to counteract the carbon produced by the work we do on youur behalf are just £9 a day. They'll offset a tonne of CO2, and plant a tree on your behalf too.
All our general waste is used to produce renewable energy, not to feed huge holes in the ground. And, while we're on the subject of eating, every scrap of our food waste is composted.
Our electricity comes from an audited renewable energy supplier.
We invest 5% of our profits in community-based initiatives. That includes educating, connecting and bringing people together.
We've put our recruitment policy where our mouth is by helping job seekers from more difficult backgrounds.
Perhaps we should wear green lycra and a matching helmet? Because we recycle, freecycle and upcycle.
We're currently being audited on our status. And hopefully will soon be declared a carbon-neutral business.