Top-Quality Digital Marketing Agency Hampshire
Going through the ins and outs of digital marketing can be a hurdle if you don't have the right talents on your team. Seek Social is a premier digital marketing agency in Hampshire that provides top-notch services and solutions for your brand. We can elevate your experience and boost your brand's visibility as soon as we get to work.
Results-focused Digital Marketing Solutions Hampshire
Our team is your source for digital marketing strategies that offer maximum return on investment (ROI). We have designed and managed some of the most compelling campaigns for business of all niches and sizes.
With you as our client, you can have access to superb services that cover everything you need in online marketing. Our goal is to reach your targets and be the perfect partners to achieve your brand growth.
Why Choose Seek Social, A Digital Agency?
Our team of digital marketers know that maximising your return on investment (ROI) drives our efforts in creating your campaign. Your brand's growth is our goal and we achieve it by implementing sure-fire techniques and process. We offer our expertise and knowledge to help you shine for many years to come.
As a digital marketing agency Hampshire, we are stewards of creativity. We deliver top quality strategies by implementing a unique approach to campaigns. We are focused on giving you the positive ROI you deserve, and we provide it by putting ingenuity at the centre of our work. Our job is to help you stand out despite the saturated niche you're in.

Our team knows that what we do today will affect your brand's future. Therefore, we always work to make your business visible and relevant in Hampshire for years to come. When you invest in digital marketing strategies care of Seek Social, you are also putting money and trust in campaigns that work. We're here to provide the results you expect and more.
Problem-solving capabilities
When it comes to critical thinking and scouting for potential issues, our digital marketing company in Hampshire is the expert. Not only do we have the best solutions for real or anticipated problems, but we also make sure that they don't happen again. We want your campaign to stand the test of time and challenges, and our experience will help us see through it.

When we make campaigns, we don't just wait for it to work—we carefully monitor each strategy every step of the way to ensure that our efforts convert to meaningful results. We determine which solutions are effective and which ones need tweaking to maximise ROI. We don't just say your campaign is successful, but we also show it.

As our client, we want you to be able to trust us without hesitation, which is why we always inculcate honesty and integrity in our works. We offer transparency in our partnership and ensure that you get all the updates in a timely manner. We are available to talk to when you have any concerns. Our lines are open for our clients every time.

Our Internet marketing agency Hampshire is composed of a dedicated team of professionals who know the industry from inside out. We are always up-to-date with trends and market practices to ensure that the campaigns we create are optimised for the current landscape. We're dedicated in reaching your targets and we're with you each step of the journey.

We don't believe in selling you short when it comes to our digital marketing solutions. When you invest in our strategies, you are also putting your money into tried and tested services that we have developed over the years. We offer cost-effective packages that include top quality tools and expertise courtesy of our pool of digital marketers.

Search Engine Optimisation
SEO is a key digital marketing strategy that cannot be overlooked because it provides the most organic site traffic you can ever achieve. Seek Social will guide you through the process of creating a solid SEO process to take you to the top of search engine page results (SERPs).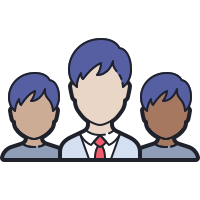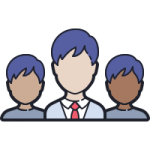 Pay-per-click ads are the quick, short-term solutions to increased site traffic and lead generation. We will curate a PPC campaign that complements SEO efforts to ensure that your digital marketing strategies are streamlined and effective in delivering brand growth.

Our online marketing agency Hampshire has some of the most creative graphic designers in the industry. We are well-versed in combining your insights and our vision to create unique visual content that impresses your target audience.

In branding, you have to be detail-specific to ensure that everything points to nothing else but your brand. Our digital marketers are adept at developing a branding process that fits your business perfectly. We'll establish your brand in a one-of-a-kind way.

With social media consumers continually increasing, brands should be creating social strategies that accommodate these online platforms. Our marketing includes social media services to promote user engagement and awareness that pulls your credibility up.

Your website is your brand's virtual shopfront and it's the best avenue to convince visitors to become your customers. Seek Social enables you to have a user-friendly and informative website that leads your audience to learn more about your brand.
Fuel Up Your Business With Our Digital Marketing Strategy
The key to dominating the digital marketing scene is to implement a combination of several strategies. The primary challenge is to make sure these activities remain harmonious and all work to achieve the goal—increased online presence and more customers for your business.
Page Optimisation
– Meta Tag Optimisation
– Page Speed Enhancement
– Image Optimisation
– Anchor Text Optimisation

Brand Awareness
– Social Media Promotion
– Content Development
– Informative Videos
– Robust Ad Campaign

Technical SEO
– Crawl Analysis
– Content Indexing
– Mobile Optimisation

Google Ads Management
– A/B Testing
– Landing Page Optimisation
– Bid Management
– Google Shopping Ads
– Remarketing Ads
– Google Display Ads
– Dynamic Ads
– Paid Social

Mobile Search Enhancement
– Schema Markup
– Site Responsiveness
– Image Compression

Local SEO
– Google My Business
– Citation Building
– Local Listing
– Geotargeting

Competitor Analysis
– Keyword Research
– Ranking Analysis
– Shared Content Research
– New Links Tracking

Content Development
– Credibility and Authority Building
– Conforming User Intent
– Quality Content Creation
Seek Social: Leading Your Best Digital Marketing Journey
Our digital marketing firm Hampshire has been praised for delivering superb services to many businesses in the city. We give your business the virtual makeover it deserves to bring its excellence to the spotlight.
Whether it's a specific service you need or a full digital marketing package to increase your marketing efforts, we're ready to render our skills for you.
Digital Marketing Services We Offer Across Hampshire
Paula and her team are so lovely and really helped me develop my website in a way that I could never have done myself. Seek Social managed to turn my vision for my website into a reality and ensured functionality and brand aesthetics were the top priority. I have loved working with Paula and Dean and I would recommend using their expertise.

Paula and her team have been wonderful right from the start. They persevered with me after a few long conversations before I could determine that they were the right fit for me and my business. Communication is great and I'm getting the results that I wanted. Highly recommended.

Paula and the rest of the SeekSocial team helped me create a website for my own freelancing business. In my interactions with Paula she has always been the epitome of great customer service: kind and funny, perceptive and professional. She has turned my own somewhat confused ideas into the perfect logo and brand. As I put it to her at the time: she managed to hear the things I didn't know I wanted in what I said and then gave them to me. Interacting with Paula has been both a pleasure and an inspiration. May it be so for very many other people to come

Paula and the rest of the SeekSocial team helped me create a website for my Transatlantic rowing challenge. From my first contact with the SeekSocial team through John, to the fine tuning of the website with Dean they have been awesome. They are the definition of great customer service: attentive, funny, pro active and total professionalism. They are a brilliant agency to work with and have produced a fantastic website for myself. I would highly recommend them to anyone looking to build an online platform.

I've personally hired Seek Social and found them phenomenal. Their graphic design team is exceptional and Paula is untouchable. She's so thorough, detailed, patient, and creative. I would not hesitate in working with this amazing group of people from the U.K. in the future! To the entire Seek Social Family. Thank you, so very much for the work you put in.