Top SEO Agency Nottingham Customised for You
Boosting your online reach is possible through search engine optimisation solutions and Seek Social is here to help you. We are a team of professional digital marketers who know SEO in-depth. Our experts will take care of your digital journey and help pave the way to your success.
As a highly acclaimed search engine optimisation agency in Nottingham, Seek Social delivers creative and technically sound SEO strategies and campaigns. Watch your brand grow online with us by your side.
Esteemed SEO Company in Nottingham
SEO is at the forefront of our offerings as a search engine marketing agency Nottingham. Our years of experience developed our proficiency in SEO, making us one of the sought-after companies in the industry. With pride we say that Seek Social can bring you closer to your goals and digital marketing success.
SEO and Lead Generation Solutions
There is more to SEO than driving website traffic and our team is here to guide you through the process. Our SEO Agency Nottingham can help you generate leads and handle your reputation to make your presence stronger online.
Seek Social performs critical data analysis and executes strategies based on facts and relevant algorithms. We devise a unique campaign using our SEO process to ensure that your brand gets the recognition it deserves.
Why Choose Our SEO Agency in Nottingham?
Staying in the present while also preparing for the future is a balance that we have developed at Seek Social. Our team of digital marketers work to maximise return on investment (ROI) to make every penny you pay worth it. Secure your future with us on your team.
The SEO strategies we make are the brainchild of a talented bunch. Our solutions are customised according to your industry, objectives, and audience. Seek Social creatives have helped countless businesses on their digital journey and we're ready to help you, too.
The SEO Services in Nottingham we offer include performance metrics monitoring and evaluation to guarantee the best results from your campaign. Our strategies are molded based on the data, redesigning and restructuring every element to make it work.
Our specialists are critical thinkers who know troubleshooting in every sense of the word. We examine every strategy for loopholes and fix it before it causes bleeding losses. SEO implementation should be as painless as possible, and we're here to provide just that.
Improving Your Site Ranking and Organic Growth
An efficient SEO process can dictate how successful your digital marketing journey will be in the years to come. Seek Social has curated our unique process using customisable solutions that can help you lead the competition.

Technical Website Evaluation and Auditing
Our SEO Company in London evaluates your current website and strategies and determine what areas need improvement. We identify benchmark strategies to learn what works and re-mold them to suit your specific needs. We round up a priority list to ensure that your ROI is maximised.

Keyword Research
and Analysis
SEO cannot exist without keywords—it's indispensable to any optimisation strategy. Our team will perform research and analysis on relevant keywords that will improve your search rankings. You can reach the first page of search results (SERPs) on Google, Bing, and other sites with our process.

On-page Search Engine Optimisation Services
SEO requires technical expertise, which our specialists can deliver for your campaign. We are adept at creating SEO-rich pages leveraging multimedia and content that stays relevant and informative. Our creators and developers are always ready to make the best website for you.
Off-Page Search Engine
Optimisation Services
While optimising your website, we also handle off-page SEO to solidify your presence online. Our experts know how to build organic links that improve your authority. We can secure link building and other off-page strategies from trustworthy sites in the industry.

Content Development
and Marketing
Our team is composed of SEO experts who know what it takes to build content that generates leads. We have a pool of designers, writers, and developers who take content creation to a polished level. We handle your content as a premier engine marketing agency Nottingham.

When it comes to expanding your audience, social media platforms are the best place to start. Our specialists boost the social engagement of your brand by uniquely presenting your products and services. We help you drive website traffic that matters!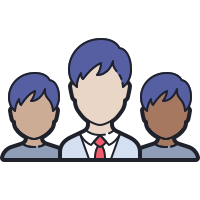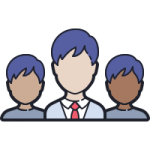 Boosting your presence right within your area is as important as achieving online growth. We make sure that your potential customers in your city can discover your brand at the right time. Our team knows how to use the tools like Google listings and targeted keywords to good use.

eCommerce Search Engine
Optimisation Services
Our SEO Agency London focuses on core strategies that supplement optimisation such as eCommerce and PPC. We are knowledgeable in leveraging keywords and content to boost brand recognition. We'll work towards a higher ROI for every ad you pay.
Google Algorithmic
Updates
Google's algorithm shapes a huge chunk of digital marketing campaigns. Seek Social possesses the agility to match strategies to current algorithm updates and shake things up when needed. This way, we ensure that you stay at the top of search rankings consistently.
General SEO
– Full optimisation auditing
– Keyword research and analysis
– Content development and management
– Technical SEO
– Mobile SEO
– Website Speed optimisation
– On-Page and Off-Page optimisation
– User experience improvement
– Social signals identification
– Analysis and report generation
eCommerce SEO
– Full optimisation auditing
– Content marketing
– eCommerce keyword research and analysis
– eCommerce On-page optimisation
– Technical SEO
– Social media optimisation
– Link-Building
– Schema Mark-up
– CMO full reports
– Reviews indexing
– Schema Mark-up
– Competitive Analysis

Local SEO
– Local SEO keywords research and analysis
– Full optimisation auditing
– Google My Business / GMB streamlining
– Local Pack for Google
– Mobile SEO
– Location-driven About us page
– Optimisation of online directories
– Reputation building and management
– Content development
– Customers and visitors' data tracking

Increase Your Online Customer Organically
Having an impressive website design means little when you don't have the right audience that can appreciate it. Generating leads and increasing website traffic is part of the digital marketing battle and Seek Social is here to deliver that. Our team can make you digitally competitive and connect you to your potential customers.
Rather than doing DIY, trust Seek Social to provide professional expertise in SEO and watch how we can make your brand grow online. Trust us to handle the technicalities and reap the benefits of hiring an industry-leading search engine optimisation agency Nottingham today.
Paula and her team are so lovely and really helped me develop my website in a way that I could never have done myself. Seek Social managed to turn my vision for my website into a reality and ensured functionality and brand aesthetics were the top priority. I have loved working with Paula and Dean and I would recommend using their expertise.

Paula and her team have been wonderful right from the start. They persevered with me after a few long conversations before I could determine that they were the right fit for me and my business. Communication is great and I'm getting the results that I wanted. Highly recommended.

Paula and the rest of the SeekSocial team helped me create a website for my own freelancing business. In my interactions with Paula she has always been the epitome of great customer service: kind and funny, perceptive and professional. She has turned my own somewhat confused ideas into the perfect logo and brand. As I put it to her at the time: she managed to hear the things I didn't know I wanted in what I said and then gave them to me. Interacting with Paula has been both a pleasure and an inspiration. May it be so for very many other people to come

Paula and the rest of the SeekSocial team helped me create a website for my Transatlantic rowing challenge. From my first contact with the SeekSocial team through John, to the fine tuning of the website with Dean they have been awesome. They are the definition of great customer service: attentive, funny, pro active and total professionalism. They are a brilliant agency to work with and have produced a fantastic website for myself. I would highly recommend them to anyone looking to build an online platform.

I've personally hired Seek Social and found them phenomenal. Their graphic design team is exceptional and Paula is untouchable. She's so thorough, detailed, patient, and creative. I would not hesitate in working with this amazing group of people from the U.K. in the future! To the entire Seek Social Family. Thank you, so very much for the work you put in.