SEO Agency Liverpool to Rank Top in The Search Results
Every business, whether an SME or a large enterprise has an online presence today. That equates to more competition for your business niche. One way of ensuring that you stay relevant is by employing a notable SEO agency Liverpool service provider to elevate your business beyond the competition.
Generate Better ROI with Our SEO Marketing Agency
One aspect of SEO that can harm your online reputation is inconsistency in your online provisions, be it on your website, blog, or email campaigns. We've helped numerous businesses achieve their desired ROIs through our consistently tailor-made SEO campaigns and strategies.
Some Reasons to Choose Our Organic Marketing Company in Liverpool
Most businesses tend to suffer when new market trends hit the market, such as when new search engine algorithms are introduced or existing ones updated. Our SEO campaigns will help your brand stay relevant and versatile amid the changes. Our professionals will ensure that your strategies are up to date with the current trends as well as ready for the changes coming up in the near future.
Our SEO marketing agency is designed in a manner that you can measure its service quality. That's the key element of having a successful campaign in place. Our team does monitoring and evaluation of the essential performance indexes to ensure that your campaigns always attain consistent results.
Solution-oriented approach
Our SEO services Liverpool strategies are always designed to solve the eminent as well as the hidden problems faced by your brand. We have a team of deep thinkers with their minds always ready to provide ready and functional solutions by inspecting the existing challenges faced by your campaigns.
Our trusted SEO team is composed of professionals regarded as creative think tanks known for their bespoke solutions to marketing campaign problems faced by entrepreneurs. While keeping our team up to date with the market trends, we've managed to figure out the SEO do's and don'ts to ease the pressure on our customers.
Our Procedure to Run SEO Campaigns in Liverpool
Having a professionally skilled team in place is not enough. We also have verified SEO campaign strategies that help us execute stringent processes to solve your marketing problems.

Technical Auditing of Websites
It's crucial to understand what works when and where on your website. Our SEO firm Liverpool services will provide a detailed audit and evaluation of your existing strategies to understand what needs to be improved, added, or excluded to make it a successful campaign. We conduct intensive research to identify a list of SEO practices that match well with your existing sales targets and funnel.

Keyword Research
& Analysis
Any digital marketing strategy aimed at achieving success cannot do so without incorporating functional keywords. We have the expertise and tools in place to enable us to conduct thorough keyword research and scrutiny to establish the ones that will yield the best results. We also put into consideration the cues from your competitors to understand better which keywords not to use in your campaigns.
A successful SEO campaign must employ a high level of expertise. Our SEO service experts have the technical expertise to optimize your marketing strategies as well as manage all SEO efforts within your site. We can craft pages that are search engine friendly to ensure that your brand remains relevant amid constant changes in the SEO market.
Our SEO services are holistic, we also have off-page SEO services to ensure that your campaigns are successful all around. We conduct tasks link influencer outreach and link building to ensure that your digital path grows stronger for a viable online presence.

Content Development
& Marketing
To achieve online success, top-quality content on your website is a must-have. For this, we have highly trained experts with skills in generating leads from high-quality web content that best define your business niche and brand. We pride ourselves on a team of expert designers, developers, writers, and strategists who know how to best highlight your content to reach your targeted audience.

We have an expert team of professionals who know just how to strengthen your social engagement, brand following, and recognition. We have the expertise to navigate various social media platforms to give you the growth that your brand yarns for.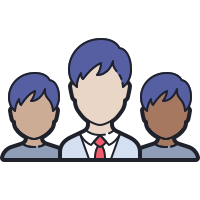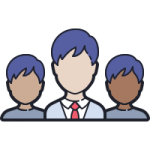 Local dominance is equally important for your brand's growth. We have Search Engine optimization agency Liverpool solutions tailored made to your business needs so you can also attain a following locally. We employ targeted keywords and Google listings to help your brand to reach out to the nearby market audience.
Google Algorithmic
Updates
Algorithms used by Google are regularly updated to ensure users are presented with the most relevant content. To remain relevant amid these changes, you need a team of experts dedicated to making your campaigns adhere to the new regulations released by Google.
General SEO
– Full optimisation auditing
– Keyword research and analysis
– Content development and management
– Technical SEO
– Mobile SEO
– Website Speed optimisation
– On-Page and Off-Page optimisation
– User experience improvement
– Social signals identification
– Analysis and report generation
eCommerce SEO
– Full optimisation auditing
– Content marketing
– eCommerce keyword research and analysis
– eCommerce On-page optimisation
– Technical SEO
– Social media optimisation
– Link-Building
– Schema Mark-up
– CMO full reports
– Reviews indexing
– Schema Mark-up
– Competitive Analysis

Local SEO
– Local SEO keywords research and analysis
– Full optimisation auditing
– Google My Business / GMB streamlining
– Local Pack for Google
– Mobile SEO
– Location-driven About us page
– Optimisation of online directories
– Reputation building and management
– Content development
– Customers and visitors' data tracking

Enhance Your Online Visibility with Our Digital Marketing Agency
We're dedicated to making your brand's strengths reflect in your campaigns. Our SEO agency Liverpool will help you reach out to the right audience whether you have an e-commerce store or running a website.  We have SEO experts to improve your website traffic through our optimization tools and expertise.
Paula and her team are so lovely and really helped me develop my website in a way that I could never have done myself. Seek Social managed to turn my vision for my website into a reality and ensured functionality and brand aesthetics were the top priority. I have loved working with Paula and Dean and I would recommend using their expertise.

Paula and her team have been wonderful right from the start. They persevered with me after a few long conversations before I could determine that they were the right fit for me and my business. Communication is great and I'm getting the results that I wanted. Highly recommended.

Paula and the rest of the SeekSocial team helped me create a website for my own freelancing business. In my interactions with Paula she has always been the epitome of great customer service: kind and funny, perceptive and professional. She has turned my own somewhat confused ideas into the perfect logo and brand. As I put it to her at the time: she managed to hear the things I didn't know I wanted in what I said and then gave them to me. Interacting with Paula has been both a pleasure and an inspiration. May it be so for very many other people to come

Paula and the rest of the SeekSocial team helped me create a website for my Transatlantic rowing challenge. From my first contact with the SeekSocial team through John, to the fine tuning of the website with Dean they have been awesome. They are the definition of great customer service: attentive, funny, pro active and total professionalism. They are a brilliant agency to work with and have produced a fantastic website for myself. I would highly recommend them to anyone looking to build an online platform.

I've personally hired Seek Social and found them phenomenal. Their graphic design team is exceptional and Paula is untouchable. She's so thorough, detailed, patient, and creative. I would not hesitate in working with this amazing group of people from the U.K. in the future! To the entire Seek Social Family. Thank you, so very much for the work you put in.