PPC Agency Essex to Run Data-Driven Marketing Ads Campaign
A digital marketing campaign is truly complete with paid tactics like pay per click or PPC. This strategy has been shown to produce excellent short-term results such as increase in site traffic and lead generation.
PPC is a staple in online marketing and Seek Social is here to make sure you don't miss out on its benefits.
Why Choose Our PPC Advertising Company?
Our PPC agency Essex is a team of SEO and Google Adwords certified professionals. We know how to manage pay-per-click activities and help you reach short-term goals faster. Our experts can create a campaign that suits your brand, giving you more site visits and link clicks.
Digital marketing could be costly if you don't know how to maximise your return on investment (ROI). Our payment models are some of the most affordable choices in PPC solutions Essex. You get customised strategies and pay only for the services you use, giving you more savings.
.

When we create paid ads, we always make sure that they are sent to the right audience. We manage everything from ad content to strategic placement to tap into your potential customers better. Our team can help maximise your ROI by expanding your online reach.

When we handle Google paid advertising campaigns Essex, we make sure that the process is transparent for our clients. We provide a detailed report of the activities we undertake and their corresponding results. With us as your partner, you are always informed.
Strategy is the name of the game in digital marketing. We are always aware of the standards and current trends, ensuring your campaign is up-to-date. We know how to create ads that convert successfully, keeping you competitive in the market.
Our PPC Management Service in Essex
If you are looking to hire PPC specialists, our company has the expertise and tools to create high-quality paid ads.

The best PPC agency Essex knows that customized paid ads can carve the way to success. Seek Social does strict A/B testing using intelligent software for campaigns. It is a tool that delivers quantifiable insights to bring structure to the strategy.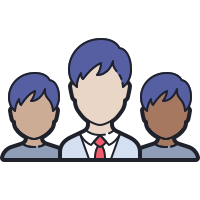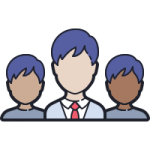 Manually updating bids can be cumbersome and time-consuming. Seek Social vows to lessen this worry by handling your bid management system efficiently. This way, you can relax while your paid ads consistently work in the background.

eCommerce plays a significant role in consumer purchases and will continue to dominate the market according to Nasdaw. Google Shopping Ads optimisation is one way to strengthen your eCommerce stats. We can help you improve your product listings to keep you competitive.
Our PPC solutions Essex provide remarketing strategy for site visitors who leave your webpage too soon. You can trust us to reel them back in by creating ads they would want to click. We can encourage them to stay longer and convert to paying customers, too.
Leveraging Google Display Ads is another vital aspect of paid strategies. It poses as your digital billboard that encourage engagement for your brand. Our designers can curate visually compelling ads that perfectly market your product or service.

Google's dynamic ads help your website pop up in relevant searches more frequently. Our team can make such ads for your brand that people will surely notice. It's part of our PPC campaign to highlight your strengths, and dynamic ads are one of those tools.

Video marketing is a crucial element in paid campaigns because it demonstrates your brand's identity and philosophy. Seek Social experts can create the right video ads that inspire people to learn about your products or services and keep them hooked.
Potential customers flock to social media, which is why you need to establish social ads to reach the audience faster. Platforms like Facebook, Instagram, and more enable brands to get ad placements that help you meet the perfect demographic.
Our Pay Per Click Advertising Approach
Seek Social builds PPC strategies that boast creativity and originality. Here are our solutions for your bespoke pay-per-click campaign.

Our PPC Management team observes a tailored process when it comes to strategy creation. We make sure that the sales funnel and goals are in line with each other.

Keyword and Competitor Analysis
Our PPC marketing agency Essex performs stringent keyword research and take competitor cues to learn the makings of a successful strategy.
To ensure better results, our Google ads service manages analytics, budget allocation, and other aspects of the campaign from start to finish
Metrics are crucial in paid advertising, and it includes conversion rates. Our team monitors your statistics and performance regularly to ensure consistent results.
Campaign Review and Optimisation
We work to maintain top conversion levels for your campaign. We optimise strategies and keep an eye on them to make sure they run smoothly.
Conversion Rate Optimisation
Our experts are adept at gaining favourable conversion rates and lead generation for you. We will help increase your sales without going over the ad budget.
We maximise your return on investment (ROI) and return on ad spend (ROAS) by creating campaigns that perform and convert at their best.
Run Marketing Ads Campaign with Our PPC Agency in Essex
Pay-per-click strategies can improve your brand's lead generation, recognition, and sales. Our PPC management service can help you to create winning campaigns that achieve astounding short-term results. Our years of experience and thousands of clients can vouch for our capabilities, and you can be one of them, too!

Paula and her team are so lovely and really helped me develop my website in a way that I could never have done myself. Seek Social managed to turn my vision for my website into a reality and ensured functionality and brand aesthetics were the top priority. I have loved working with Paula and Dean and I would recommend using their expertise.

Paula and her team have been wonderful right from the start. They persevered with me after a few long conversations before I could determine that they were the right fit for me and my business. Communication is great and I'm getting the results that I wanted. Highly recommended.

Paula and the rest of the SeekSocial team helped me create a website for my own freelancing business. In my interactions with Paula she has always been the epitome of great customer service: kind and funny, perceptive and professional. She has turned my own somewhat confused ideas into the perfect logo and brand. As I put it to her at the time: she managed to hear the things I didn't know I wanted in what I said and then gave them to me. Interacting with Paula has been both a pleasure and an inspiration. May it be so for very many other people to come

Paula and the rest of the SeekSocial team helped me create a website for my Transatlantic rowing challenge. From my first contact with the SeekSocial team through John, to the fine tuning of the website with Dean they have been awesome. They are the definition of great customer service: attentive, funny, pro active and total professionalism. They are a brilliant agency to work with and have produced a fantastic website for myself. I would highly recommend them to anyone looking to build an online platform.

I've personally hired Seek Social and found them phenomenal. Their graphic design team is exceptional and Paula is untouchable. She's so thorough, detailed, patient, and creative. I would not hesitate in working with this amazing group of people from the U.K. in the future! To the entire Seek Social Family. Thank you, so very much for the work you put in.