Make The First Impression with Our Graphic Design Agency Bury
Let's create an eye-catching aesthetic for your brand that impresses your target audience. The Seek Social graphic design team is ready to partner up with you in creating content that leads the market. Our graphic design agency Bury can improve your brand visibility and guide you towards digital marketing success!
Creative Graphic Designers for Your Branding & Marketing in Bury
Our creative graphic design firm Bury builds well-structured strategies that introduce the strong points of your brand. We work to introduce your brand in the best way using superbly original content. We can entice your audience to stay on your website and explore what you offer.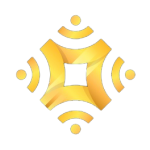 Our experts live and breathe graphic design, enabling us to make digital marketing strategies with eye-catching details and content. Our skills are consistently updated via training and experience. Many clients have trusted our creative direction, and we're proud of it, too
When we create tailored campaigns for you, we always make sure to include what you want to see. Our graphic designers work hard to meet your expectations and capture your brand's best qualities. It's our goal to highlight your product or service to the people who matter.
Why Choose Our Graphic Design Marketing?
You can enjoy an increase in sales and online reach with a sound digital design strategy. A comprehensive digital marketing campaign brought by Seek Social boasts graphic elements that are second to none. We can fulfill your requirements and here's why.
In any type of business, it matters how much time you spend creating content. Our team delivers quick turnaround times because we adhere to a strict design process that helps us meet our target delivery date. That way, you can have a faster time to market.
Our creative designers can edit the output until we arrive at the most presentable design that defines your brand. We want to satisfy your expectation and ensure that we meet your demands is our priority. After all, our client deserves only the best.
Your philosophy and identity as a brand should transpire in every content. Our graphic design agency Bury works to deliver bespoke multimedia for your brand. We make sure that every design fits your brand down to its tiniest detail.
Our team includes top-notch designers who have spent years training and working on countless projects that develop their expertise. We specialise in various graphic design fields to cover every aspect of your requirements.
Brochures, business cards, and other physical prints are classic marketing tools that complement online optimisation efforts. Our experts can make print media that meet your needs. We ensure that they are consistent with your identity and the entire digital marketing campaign.
The power that social media wields in online marketing is astounding. Our creative agency can help you navigate these platforms and bring you closer to leads and potential clients. We'll inspire your target audience with custom designs that define your brand.
Our Graphic Design Services to Create Outstanding Visual Concepts
Seek Social is your premier agency that delivers unique graphic design services Bury tailored to fit your company.
To know how to tackle your design needs, we will learn everything there is to know about your target audience.
As with any digital marketing strategy, studying what works and what doesn't for other brands is vital in staying competitive.
Creating a unique, customized strategy for your brand entails planning the design process meticulously.
To ensure that every creation defines your brand, a set of clear and concise guidelines to keep us on track.
Brand Communications & toolkit
As your digital design firm, we will be with you every step of the way and provide communication tools for better collaboration.
As digital marketers, Seek Social works with you to make a profitable campaign that optimises your digital marketing strategy.
Content strategy & creation
Content is a massive part of digital marketing, which is why it's our job to ensure that the design is consistent with the brand voice.
The promotional and introductory videos we make will demonstrate to the audience what your brand is about in minutes.
Web Design & UX
Seek Social can optimise your website design and enhance user experience to ensure that your potential clients stay and explore the page.

Best Practice SEO
Standing out through graphic design means creating unique content that ranks on the first page of search results.
User testing
Before going live with your web design, we will perform stringent testing to guarantee responsiveness and optimum performance.

Hosting & maintenance
As your graphic design studio in Bury, Seek Social keeps your website in tip-top shape at all times.
Some of the Other Graphic Design Services We Provide
Advertising
When getting your brand out there, it's vital to create a marketing plan that boosts your site traffic and conversion rates.

Infographics & illustration
Being authoritative is how you stay at the top of the competition. This quality can be achieved with useful illustrations and infographics.
Social media graphics
Enrich your online persona through social media platforms and be one of the most trusted brands in your niche.

Prints
Our designers create printed materials for communication like stationery and brochures to reinforce your brand identity.
Paula and her team are so lovely and really helped me develop my website in a way that I could never have done myself. Seek Social managed to turn my vision for my website into a reality and ensured functionality and brand aesthetics were the top priority. I have loved working with Paula and Dean and I would recommend using their expertise.

Paula and her team have been wonderful right from the start. They persevered with me after a few long conversations before I could determine that they were the right fit for me and my business. Communication is great and I'm getting the results that I wanted. Highly recommended.

Paula and the rest of the SeekSocial team helped me create a website for my own freelancing business. In my interactions with Paula she has always been the epitome of great customer service: kind and funny, perceptive and professional. She has turned my own somewhat confused ideas into the perfect logo and brand. As I put it to her at the time: she managed to hear the things I didn't know I wanted in what I said and then gave them to me. Interacting with Paula has been both a pleasure and an inspiration. May it be so for very many other people to come

Paula and the rest of the SeekSocial team helped me create a website for my Transatlantic rowing challenge. From my first contact with the SeekSocial team through John, to the fine tuning of the website with Dean they have been awesome. They are the definition of great customer service: attentive, funny, pro active and total professionalism. They are a brilliant agency to work with and have produced a fantastic website for myself. I would highly recommend them to anyone looking to build an online platform.

I've personally hired Seek Social and found them phenomenal. Their graphic design team is exceptional and Paula is untouchable. She's so thorough, detailed, patient, and creative. I would not hesitate in working with this amazing group of people from the U.K. in the future! To the entire Seek Social Family. Thank you, so very much for the work you put in.