First-rate Content Marketing Service
Seek Social is an industry-leading content marketing company that defines brilliance in brand promotion. From developing the strategy to creating content, we got you covered.
Content Marketing and Strategy
Our team of content creators and strategists can design, construct, and promote relevant content that delivers unsurpassed results. We are here to help you build your brand online and achieve your goals. Our strategies fuel your digital marketing via appealing content that your audience can digest easily.
You will never find a specific formula for content marketing, which is why it's highly recommended for businesses to have a unique strategy for it. A robust campaign can give you insight on the preferences and views of your audience, which can be the basis for your digital marketing efforts as you move forward.
Content marketing will help you build brand awareness and authority, fostering customer's trust. Our agency can curate an exclusive strategy that matches your industry, objectives, and audience. With Seek Social, your content will work for you.
[popup_trigger id="29786″ tag="a" background="#fff" classes="enquire-gf button plan "]ENQUIRE NOW[/popup_trigger]
As a team of talented consultants, we love producing quality creative content. Our developers, designers, and writers are always ready to deliver content that can compete in the current market. Regardless of your business size, we will deliver the right content for you.

To influence an audience to take interact with your brand, you must have a well-planned content marketing strategy for onsite and other platforms. Our creatives can develop a content strategy that suits your objectives and reaches your targets effectively.

Your content strategy should lead you to the right audience and vice versa. Identifying users who are likely to seek your products or services is a crucial early step for businesses. It sets the direction of your customer as you delve deeper into digital marketing.

Building the persona and journey
Once you understand what your target audience needs and wants from your brand, the next step is to shape how you want to be perceived in the market. Setting the persona and mapping the journey can help you achieve your goals faster.
Content ideation and scheduling
Our experts will round up the most relevant content ideas that runs in line with your brand and objectives. We not only create content but also plan the logistics of it—where and when the content will be published to reach a big chunk of your target audience.
Exceptional content is our specialty at Seek Social. From blogs to videos, graphics, and interactive content, our team can create what you need with a turnaround time that agrees with your strategy. We'll walk you through so you're informed every step of the way!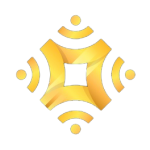 Our marketers' expertise lies in SEO and we make sure to blend the right optimisation tactics to your strategy to get the most productive results. We consider the latest trends and search engine updates to give you a robust optimisation plan that works.
.
We can connect you to our network of influencers and authoritative names in your niche to get your brand out there. Our process helps you solidify your online presence and increase brand awareness. People will know about you with our tried and tested outreach campaign.

To optimise the campaign, we incorporate a social strategy to reach your target audience in the most effective way. We make use of the tools provided by different platforms to make sure that the right influencers showcase your brand in the best light.
We provide all of our clients with regular updates regarding their tailored content marketing campaign. Once you become our customer, you are privy to all details of your strategy, from what works to things that need improvement. We will succeed together!
.
[popup_trigger id="29786″ tag="a" background="#fff" classes="enquire-gf button plan "]ENQUIRE NOW[/popup_trigger]
Our Content Marketing Service Approach
After years in the industry, Seek Social has developed sure-fire tactics for clients that want the best content marketing service for their company.
We study your business, customer base, and the issues your service or product can remedy.
Our experts perform benchmarking of competitors and key players in your niche to learn what defines their success.

Present data-driven ideas
We present relevant topics that our experts can vouch for in terms of effectiveness. We'll let you in on why and how such content will work for you.

Our team will convene with the creatives and thought leaders from your company to achieve a holistic content development and strategy.
Taking every key aspect into consideration, we will start conceptualising, optimising, and publishing your unique content.
[popup_trigger id="29786″ tag="a" background="#fff" classes="enquire-gf button plan "]ENQUIRE NOW[/popup_trigger]
Why Choose Seek Social, A Marketing Agency?
Future-ready
We're here to provide the best content that makes your brand relevant online by employing the best practices. Seek Social gives your content marketing services that secure your future.

Long-term growth
Seek Social doesn't stop working once we hit goals. We promote brand longevity by creating long-term strategies that perform consistently.
Boundless creativity
Our content marketing agency consists of the brightest creatives in the field. We take pride in the talent pool that we have, enabling us to provide top-notch services and one-of-a-kind campaigns.

Dedication and commitment
Our team makes sure to uphold professionalism in everything we do. You can trust our team to provide sincere efforts to be there for you at all times.

Performance metrics
We take our responsibility to update you with cold, hard facts seriously. We routinely determine performance metrics to understand how the strategies are faring.
Honest and reliability
Our partnerships are built on integrity because we are honest and transparent in everything we do. We will earn your trust with high-quality and polished content.

Problem solvers
As problem solvers, we evaluate identify potential issues before they damage your campaign. We remain proactive to ensure that everything is smooth-sailing.
Competitive prices
Seek Social offers competitively priced content marketing services that ensures your investment is money well-spent. Our goal is to get the best returns for what you paid.

High-yielding content marketing
Seek Social boasts the expertise and experience when it comes to content marketing. If you need quality graphics, videos, blogs, and other media, we are here to bring you the right content. You can trust our professional team to handle the entire process of content creation and publishing for you.
Paula and her team are so lovely and really helped me develop my website in a way that I could never have done myself. Seek Social managed to turn my vision for my website into a reality and ensured functionality and brand aesthetics were the top priority. I have loved working with Paula and Dean and I would recommend using their expertise.

Paula and her team have been wonderful right from the start. They persevered with me after a few long conversations before I could determine that they were the right fit for me and my business. Communication is great and I'm getting the results that I wanted. Highly recommended.

Paula and the rest of the SeekSocial team helped me create a website for my own freelancing business. In my interactions with Paula she has always been the epitome of great customer service: kind and funny, perceptive and professional. She has turned my own somewhat confused ideas into the perfect logo and brand. As I put it to her at the time: she managed to hear the things I didn't know I wanted in what I said and then gave them to me. Interacting with Paula has been both a pleasure and an inspiration. May it be so for very many other people to come

Paula and the rest of the SeekSocial team helped me create a website for my Transatlantic rowing challenge. From my first contact with the SeekSocial team through John, to the fine tuning of the website with Dean they have been awesome. They are the definition of great customer service: attentive, funny, pro active and total professionalism. They are a brilliant agency to work with and have produced a fantastic website for myself. I would highly recommend them to anyone looking to build an online platform.

I've personally hired Seek Social and found them phenomenal. Their graphic design team is exceptional and Paula is untouchable. She's so thorough, detailed, patient, and creative. I would not hesitate in working with this amazing group of people from the U.K. in the future! To the entire Seek Social Family. Thank you, so very much for the work you put in.