Drive Organic Traffic with Our SEO Agency Essex
If you want to magnify your online presence, seeking outstanding search engine optimization solutions is your ticket. Seek Social is the leading SEO agency in Essex that delivers robust marketing strategies to boost your online reach. Our professionals will lead the way towards a successful digital journey.
Our agency is highly praised for delivering the best in SEO campaigns and strategies. As a search engine optimization company Essex, we can help you grow your following online using our advanced techniques and expertise.
Increase Site Visibility with Our SEO Marketing Agency in Essex
Seek Social is proud to be a leader in SEO. Our SEO marketing agency in Essex has spanned years of service in the industry, guaranteeing our proficiency in optimisation. Our passion is to pull you closer to your dreams—a fruitful digital marketing journey.
Why Choose Our Professional SEO Agency?
When it comes to digital marketing, the current trends will help you plant roots to grow. However, you also need to make sure that your strategies are versatile and future-ready. Our digital marketers know how to stay 'in' while also gearing up for future challenges in your niche.
Our online SEO agency provides unique & high-quality solutions in Essex based on your niche. Our talented group of SEO experts can help you to reach your target audience in the most efficient way. We have helped several clients by creating digital marketing campaigns, and we can help you, too.
Our SEO firm Essex monitors and evaluates key performance metrics to ensure that every campaign produces excellent results. Our custom SEO strategies are based on facts and collated data, helping you build a well-structured digital marketing plan that works
Problem solving capabilities
When we take the reins of a project, we always apply critical thinking especially when faced with challenges. Our team carefully inspects every strategy for loopholes and come up with proper solutions before it damages the whole campaign.
Our SEO Services to Boost Your Sale in Essex
Our professional SEO agency Essex blends different strategies in our tried and tested process to make the most out of your digital marketing journey. Seek Social has a unique way of handling your project to give you a headstart in the competition

Technical Website Audits
and Evaluation
Our SEO service professionals will evaluate your existing website and optimisation strategies to determine whether any improvement is required. Taking benchmark tactics into consideration, we segregate what works and what doesn't, then build a priority list of activities from there.

Keyword Research
and Analysis
SEO is incomplete without keywords, which is an indispensable element in digital marketing. Our team of SEO specialists knows how to efficiently perform keyword research and analyse each one to find out which ones work the best for your brand.
On-page SEO services
On-Page Search Engine Optimisation Services
Technical expertise is required in SEO, and our specialists can do that and more for your digital marketing strategy. We are adept at curating SEO-rich content and multimedia that are informative and relevant. Trust our team to construct the best website for you.
Off-Page Search Engine
Optimisation Services
To complement your optimised website, we will also manage your off-page SEO activities for a holistic organic progress. Our team organises tasks like link building and influencer outreach to carve your path. Together, we can make you grow.

Content Development
and Marketing
Our team of experts can generate leads by creating high-quality content that highlights your brand. Our writers, developers, and designers are skilled at shining light on your services and products. Improve website organic traffic and get more potential clients at the same time!

When increasing your audience, its best to tap into the power of social media. We have strategies that promote your company and help you to increase your social followers and brand recognition online. We can assist you in navigating and dominating social media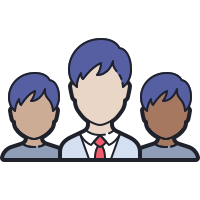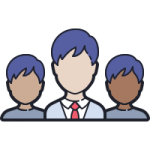 It's crucial to have a local SEO strategy to rank in the local search results to complement all other optimisation efforts. Your potential clients might just be within your locale. Our SEO company in Essex can put targeted keywords and Google listings with your nearby audience in mind.

eCommerce Search Engine
Optimisation Services
Our SEO agency Essex zones in on core strategies such as PPC and eCommerce to bring you growth in all aspects of digital marketing. We know how to leverage content and keywords to up brand recognition. We're with you towards ensuring return on investment (ROI).
Google Algorithmic
Updates
Algorithm is a huge chunk of how Google determines your search rankings. It's a vital guide in creating digital marketing campaigns, and Seek Social is focused on that. We match strategies with Google algorithm updates to ensure you stay relevant and consistently on top.
General SEO
– Full optimisation auditing
– Keyword research and analysis
– Content development and management
– Technical SEO
– Mobile SEO
– Website Speed optimisation
– On-Page and Off-Page optimisation
– User experience improvement
– Social signals identification
– Analysis and report generation
eCommerce SEO
– Full optimisation auditing
– Content marketing
– eCommerce keyword research and analysis
– eCommerce On-page optimisation
– Technical SEO
– Social media optimisation
– Link-Building
– Schema Mark-up
– CMO full reports
– Reviews indexing
– Schema Mark-up
– Competitive Analysis

Local SEO
– Local SEO keywords research and analysis
– Full optimisation auditing
– Google My Business / GMB streamlining
– Local Pack for Google
– Mobile SEO
– Location-driven About us page
– Optimisation of online directories
– Reputation building and management
– Content development
– Customers and visitors' data tracking

Online SEO Agency to Improve Your Business's Digital Footprints
Seek Social is here to make your brand digitally competitive. Let's find the right audience and increase your site traffic using our advanced optimisation techniques. Together, we'll help you climb the ranks in search engines.
Paula and her team are so lovely and really helped me develop my website in a way that I could never have done myself. Seek Social managed to turn my vision for my website into a reality and ensured functionality and brand aesthetics were the top priority. I have loved working with Paula and Dean and I would recommend using their expertise.

Paula and her team have been wonderful right from the start. They persevered with me after a few long conversations before I could determine that they were the right fit for me and my business. Communication is great and I'm getting the results that I wanted. Highly recommended.

Paula and the rest of the SeekSocial team helped me create a website for my own freelancing business. In my interactions with Paula she has always been the epitome of great customer service: kind and funny, perceptive and professional. She has turned my own somewhat confused ideas into the perfect logo and brand. As I put it to her at the time: she managed to hear the things I didn't know I wanted in what I said and then gave them to me. Interacting with Paula has been both a pleasure and an inspiration. May it be so for very many other people to come

Paula and the rest of the SeekSocial team helped me create a website for my Transatlantic rowing challenge. From my first contact with the SeekSocial team through John, to the fine tuning of the website with Dean they have been awesome. They are the definition of great customer service: attentive, funny, pro active and total professionalism. They are a brilliant agency to work with and have produced a fantastic website for myself. I would highly recommend them to anyone looking to build an online platform.

I've personally hired Seek Social and found them phenomenal. Their graphic design team is exceptional and Paula is untouchable. She's so thorough, detailed, patient, and creative. I would not hesitate in working with this amazing group of people from the U.K. in the future! To the entire Seek Social Family. Thank you, so very much for the work you put in.