Award-Winning ROI Focused PPC Agency in Manchester
An effective marketing strategy involves short-term and long-term tools that help you achieve your goals faster. Seek Social provides the best PPC service in Manchester that leverages paid ads for quicker results and maximized return on investment (ROI).
Recognised as a top Pay-Per-Click company, the Seek Social team is composed of Google Ads and SEO professionals who can help you reach your targets. We can strategise an exceptional campaign that can increase your site visits and link clicks.
Digital marketing can take a significant cut of the budget, but our pay-as-you-go model for PPC services Manchester offers flexible payment terms that will suit your needs and budget. You can take advantage of a tailored strategy that can be paid on an as-needed basis.

Paid ads exist so that you can reach out to your target audience in the quickest way possible. We take care of ad content and strategic placement to ensure that your potential customers can find you in just a glance and a click.
Seek Social PPC Advertising Manchester includes honest, reliable, and high-value reporting of your PPC campaign's status—whether it's performing well or needs a little tweaking. We continuously monitor and are always updated with the numbers that matter.
We have strategies included in our Pay per click services Manchester that are proven to be effective even as time goes by. We also keep up-to-date with changes made to the advertising guidelines of search engines, so your campaign stays relevant and competitive.
Seek Social as Your Google Paid Advertising Agency Manchester
Whether you need long-term or short-term PPC specialists, our firm can deliver the expertise and tools you need to create successful paid ads.

The right PPC Agency Manchester knows that one-size-fits-all is not an option for paid ads. Seek Social performs robust A/B testing on every campaign using intelligent software that solidifies the strategy. This vital tool helps provide quantifiable insights that shape a strong, results-driven campaign. Leaving things to chance is not an option since paid-ads are not a-dime-a-dozen.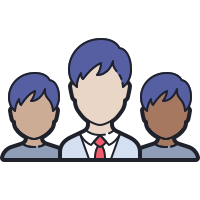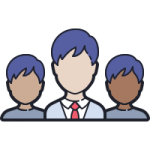 Manual updates of product bids can be time-consuming and cumbersome. With us at the helm of your PPC campaign, you can worry less because we have a tried and tested bid management system that makes everything more comfortable to handle. We use advanced technologies and industry best practices that will cement your place at the top.

Nasdaq has reported that 95% of consumer purchases will be made via eCommerce by 2024. The burgeoning of the online market means that you have to start as early as now to secure your spot. Optimising Google Shopping Ads is one way of ensuring that your brand's product listings and promotions are eye-catching and front-running.
Our PPC solutions Manchester include enticing every potential customer—even those who exited your website too soon. You can rely on us to provide a remarketing strategy that reignites their interest in your brand and brings them back to your page for much longer. After all, the second time around can be the charm.

To reinforce your digital marketing strategy, you need to leverage Google Display Ads that act like posters or billboards that grab the attention of your target audience. Our graphic designers are knowledgeable in creating visual ads that capture the essence of your product or service. These display ads are the key to a lasting impression for your brand.

Opting in Google's dynamic ads targeting helps the search engine crawl your site and present a relevant search ad matching a user's query. This automatic feature can boost website traffic and online visibility, creating positive results for your PPC marketing Manchester strategy. Trust us to deliver the best dynamic search ads for you.
Video marketing is a vital ingredient of any PPC campaign that should demonstrate the strength of a product or service. Seek Social can help you create video ads that compel potential customers to notice your brand. Your clients will get a clearer understanding of your offers and prompt them to engage more with your business.
Social media is where you can meet potential customers who can influence other people to patronise your brand. Platforms like Instagram, Facebook, and Twitter allow businesses to secure ad placements and reach the right user demographics. Our team can help you navigate social media, paid ads, and improve your site's conversion rate and lead generation.
Top PPC Company Manchester Approach to Paid Ads
We are committed to creating excellent PPC campaigns that provide the recognition and appreciation your brand needs from consumers. From start to finish, we bring our A-game to the process to ensure that you get the value for your money from paid ads.

Pay-per-click campaigns always begins with a well-thought strategy. We strive to align your goals and the sales funnel, starting with brand awareness to deliberation and the eventual purchase of the customer. Seek Social curates a custom action plan for your paid ads, maximising the returns for your investment.

Keyword and Competitor Analysis
As digital marketers, one of our fortes is linking you to the right target audience. We perform meticulous keyword research and analysis to get your online paid advertising at the forefront of potential customers' attention. Furthermore, we utilise competitor cues to polish your paid ad strategy.

Laying the groundwork for paid search campaigns entails studying the competition. Our team at Seek Social PPC Agency Manchester can help you set up all elements of paid advertising, from setting up an account to signing up on different platforms. We also perform analytics management and budget allocation.
Your ads need to have the most optimised conversion rates to remain useful in any digital marketing plan. We improve your Pay per click strategy by consistently monitoring your ad performance and carefully tracking how every element of the strategy fairs. We avoid what doesn't work and enrich the campaign that converts.
Campaign Review and Optimisation
Once we get your ads live and running, we don't just set and forget. At Seek Social, our PPC experts work to maintain the ad conversion rates at an optimised level so that you get the results that work for your brand. We make sure that the paid advertising campaign we devise is always maintained at its best.
Conversion Rate Optimisation
One of the top priorities of our team is to raise your website's conversion rate and lead generation, which is why we tailor the PPC strategy based on brand requirements. Conversion rate optimisation (CRO) as our expertise means we won't go over the ad budget while improving sales, giving you the best value for your money.
Two essential factors drive every PPC campaign we create: return on investment or ROI and return on ad spend or ROAS. We maximise your capital by ensuring consistent ad performance throughout the campaign period. With us running your strategy, your ads will always convert.
Pay per click strategies can help your business achieve brand awareness, lead generation, sales, and a lot more benefits. It's quick to set up and even faster to get short-term results, as long as the campaign remains optimised—and that is why you need Seek Social experts to help you set up a sound PPC strategy.
Why Hire A PPC Specialist?
Seek Social PPC pros are focused on delivering outstanding ROI by providing end-to-end PPC solutions Manchester from creating to tracking and optimising the campaign to help you reach your goals effectively. As specialists, we apply industry best practices and years' worth of experience to curate the best strategy for your brand.
VWhich Is Better, PPC, OR SEO?
Rather than thinking of SEO and PPC as opposing strategies, these two elements of digital marketing are better incorporated and aligned. While SEO can help you reach long-term goals, PPC can be leveraged to give you quick results. With both working at the same time, you get better conversion rates, lead generation, and eventually maximized ROI and ROAS.
Paula and her team are so lovely and really helped me develop my website in a way that I could never have done myself. Seek Social managed to turn my vision for my website into a reality and ensured functionality and brand aesthetics were the top priority. I have loved working with Paula and Dean and I would recommend using their expertise.

Paula and her team have been wonderful right from the start. They persevered with me after a few long conversations before I could determine that they were the right fit for me and my business. Communication is great and I'm getting the results that I wanted. Highly recommended.

Paula and the rest of the SeekSocial team helped me create a website for my own freelancing business. In my interactions with Paula she has always been the epitome of great customer service: kind and funny, perceptive and professional. She has turned my own somewhat confused ideas into the perfect logo and brand. As I put it to her at the time: she managed to hear the things I didn't know I wanted in what I said and then gave them to me. Interacting with Paula has been both a pleasure and an inspiration. May it be so for very many other people to come

Paula and the rest of the SeekSocial team helped me create a website for my Transatlantic rowing challenge. From my first contact with the SeekSocial team through John, to the fine tuning of the website with Dean they have been awesome. They are the definition of great customer service: attentive, funny, pro active and total professionalism. They are a brilliant agency to work with and have produced a fantastic website for myself. I would highly recommend them to anyone looking to build an online platform.

I've personally hired Seek Social and found them phenomenal. Their graphic design team is exceptional and Paula is untouchable. She's so thorough, detailed, patient, and creative. I would not hesitate in working with this amazing group of people from the U.K. in the future! To the entire Seek Social Family. Thank you, so very much for the work you put in.