Top-Notch Quality Graphic Design Services London
Give your brand a visually appealing identity with Seek Social as your Graphic Design Agency London. Together, we will explore creative opportunities that showcase what you can offer to customers in London, the UK, and the world.
Visionary Graphic Design Company London
Seek Social rose from the trenches to become London's leading premier agency for digital design. Our expertise focuses on elevating a brand's aesthetic value and giving it a unique quality that makes it stand out from the rest.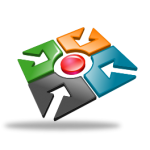 Creating harmonious designs for logo, website, ads, or holistic branding that agrees with your company identity and values is our forte. We offer a comprehensive suite of graphic design solutions London that casts a bright spotlight on your brand.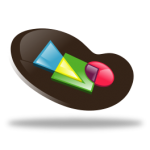 Creative Graphic Designers
Our team of experts boasts the skills and qualifications of true graphic designers—artistic, clever, and problem solvers all at the same time. Whatever design you need, our pros can handle. After all, creativity has no limits.
We provide graphic design services in London that place emphasis on satisfying your end-customers. Every project we undertake, such as website design or brochure design, is done based on what your clients want to see from your brand.
Bespoke Solutions
Custom-tailored services await you when you choose to Seek Social. Our Graphic Design Firm London enables the marriage between what you want and what we know you need. The result is the perfect design that defines your brand.

Engaging
Our Graphic Design Services London allows content and media that stir up conversation and invoke feelings from the audience. When you hire us to handle your design projects, we give our 100% to create the right design that solidifies your brand.

Futureproof
We create your branding with always the future in mind. Will the design promote a lasting impression? Will it stand the test of time? We make sure to answer 'yes' in all these questions. We want your brand to flourish for years and years to come.

Fuss-free
We provide fast turnaround times and multiple designers to ensure that our design tasks are unhampered and delivered on schedule. We also offer unlimited alterations to suit your vision. With Seek Social, your satisfaction is a priority.

Paula and her team are so lovely and really helped me develop my website in a way that I could never have done myself. Seek Social managed to turn my vision for my website into a reality and ensured functionality and brand aesthetics were the top priority. I have loved working with Paula and Dean and I would recommend using their expertise.

Paula and her team have been wonderful right from the start. They persevered with me after a few long conversations before I could determine that they were the right fit for me and my business. Communication is great and I'm getting the results that I wanted. Highly recommended.

Paula and the rest of the SeekSocial team helped me create a website for my own freelancing business. In my interactions with Paula she has always been the epitome of great customer service: kind and funny, perceptive and professional. She has turned my own somewhat confused ideas into the perfect logo and brand. As I put it to her at the time: she managed to hear the things I didn't know I wanted in what I said and then gave them to me. Interacting with Paula has been both a pleasure and an inspiration. May it be so for very many other people to come

Paula and the rest of the SeekSocial team helped me create a website for my Transatlantic rowing challenge. From my first contact with the SeekSocial team through John, to the fine tuning of the website with Dean they have been awesome. They are the definition of great customer service: attentive, funny, pro active and total professionalism. They are a brilliant agency to work with and have produced a fantastic website for myself. I would highly recommend them to anyone looking to build an online platform.

I've personally hired Seek Social and found them phenomenal. Their graphic design team is exceptional and Paula is untouchable. She's so thorough, detailed, patient, and creative. I would not hesitate in working with this amazing group of people from the U.K. in the future! To the entire Seek Social Family. Thank you, so very much for the work you put in.