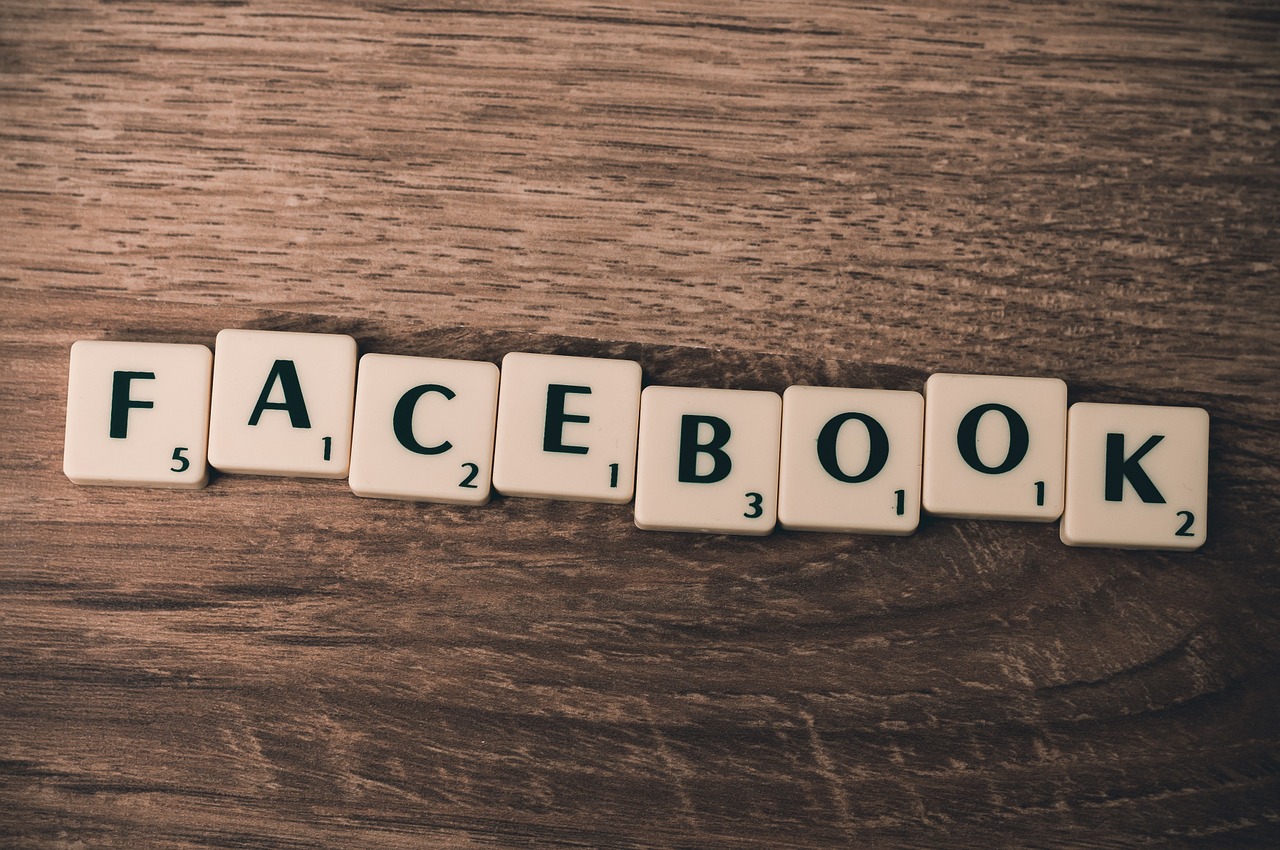 Facebook Digital Marketing: A Complete Guide
One of the most powerful digital marketing tools today is also the world's top social media platform: Facebook. Reaching larger audiences has never been so easy. With Facebook digital marketing, marketers can boost brand awareness and establish a loyal customer base by capitalizing on the network's popularity. An eMarketer study found that among the social media platforms, Facebook generated the highest return on income (ROI).
In 2020, Facebook reported that nearly 1.82 billion people used the social network each day, with 2.7 billion monthly active users. In the United States alone, 45% of social media visits can be credited to Facebook. Such a massive number of users means that billions of people can see ads, especially since Facebook introduced unskippable video ads to their platform.
Facebook digital marketing offers multiple opportunities for marketers — it would be the smart move to consider the social network as a way to gain a competitive edge. If you're thinking of diving into Facebook digital marketing, this guide will teach you everything you need to know.
First Things First: The Facebook Algorithm
Think of the algorithm as the technology that decides which ads appear. The Facebook algorithm is constantly evolving because Facebook wants to provide an enhanced experience for its users. This means that marketers need to pay close attention so that they can predict changes.
The Facebook algorithm prioritizes posts that have more likes, shares, comments, and higher engagement. Content that a user's friends have liked is more likely to be shown to that user. Also, Facebook shows posts that a user would most likely interact with, based on the types of content that they seem to prefer. For example, if a user frequently "likes" cat videos, then the algorithm will show that user more cat videos.
The algorithm, however, does not like certain content – including spam, clickbait, text-only posts, and so on. Posts that have unusual engagement patterns – such as receiving thousands of likes in minutes, which indicates the use of a third-party service to buy likes – are not preferred by the Facebook algorithm.
Setting Up Your Facebook Business Page
Before you can take advantage of the various Facebook digital marketing tools, the first step is to set up your Facebook Business page. Preparing your Facebook page is fairly easy, involving just a few steps; some of which you can skip as you please.
Step 1. Create a Facebook Page
Log in using your personal Facebook account. From there, visit facebook.com/pages/create. Facebook will guide you through the initial steps, such as selecting your page type (Business, Community, etc.) and typing in business details.
Step 2. Jazz Up Your Page
Upload a profile picture and a cover photo. Be sure to use high-resolution images following Facebook's recommended dimensions. Remember that your page is a reflection of your brand, so when targeting success in Facebook digital marketing, it is best to use compelling visuals.
Step 3. Add Your Page Info
Click on "Edit Page Info" and complete the required sections including page description, contact details, and other important information for successful Facebook digital marketing. This part is where you should talk about your brand in less than 255 characters, and don't forget to include details like your operating hours and address.
Step 4. Create Your URL
Facebook will give your page a default URL, but we don't recommend using this. The default URL typically has several numbers and letters, making it difficult to remember. For Facebook digital marketing purposes, a username that is catchy and short is preferable. If possible, keep your URL consistent across your social networks.
Step 5. Add a Call-to-Action
A call-to-action (CTA) tells your followers what to do. Do you want them to sign up? Buy from your shop? Visit your website? Send you a message? Create a CTA button that will appear on the bottom right corner of your cover photo.
Step 6. Good to Go!
You can tweak other Facebook Page settings like Page Roles, Privacy, and so on. But essentially, with just the five steps, your business page for Facebook digital marketing will be good to go.
Types of Posts for Facebook Digital Marketing
Now that your Facebook page is ready, it's time to create content. There are several types of posts that you can use to boost brand awareness and connect with followers. We've rounded up some of the best kinds of posts for your Facebook digital marketing campaign.
Facebook Photo Post
Photos receive higher engagement than plain text posts. It is estimated that Facebook digital marketing posts that use images see 37% more engagement. Photo posts are ideal if you want to highlight your products, especially if they are aesthetically pleasing. If you're in the service business, you can use stock photos to help potential customers visualize your services. Your photos don't even have to be photos at all — you are free to use other images like illustrations, infographics, etc. if you wish.
Facebook Video Post
If you have the resources, why not create a compelling Facebook digital marketing video post. Each day, more than 100 million hours' worth of videos are watched on Facebook. Videos, as a marketing strategy, can be used to engage followers on the social network. Since Facebook videos auto-play on the Newsfeed, it's crucial to capture the viewer's attention within the first three seconds. To do this, stick to "must-do" elements and qualities, like uploading custom thumbnails, using a 1:1 frame, and jumping right into the video.
Linked Content
Linked content will generate less engagement for your Facebook digital marketing campaign than photos and videos, but they're the easiest type of content to make. They also help drive more traffic to your website or blog. All you have to do is copy and paste a link, and Facebook will automatically fill in the meta description and featured photo. Remember to add a few lines of text to "introduce" the linked article, video, etc. though, so that your audience knows what they're getting.
Facebook Stories
More than 300 million people use Facebook Stories each day. In 2019, over 2 million advertisers capitalized on this and used Facebook Stories as part of their Facebook digital marketing campaigns. Advertising on Facebook stories has been shown to improve brand awareness, increase lead generation, and drive other business outcomes. According to Ipsos, 62% of people gain more interest in a product or service after seeing it on Facebook stories. This is because Facebook stories allow marketers to connect with fans by creating immersive videos of their products/services.
Measuring the Performance of Your Facebook Digital Marketing Campaigns
The great thing about Facebook is its ability to show marketers the real-time performance of their digital marketing strategies. With Facebook Insights, you can show what works and what doesn't so that you can change your strategy as needed.
Page Insights
Open your Facebook Page and click on the "Insights" tab at the top. You will be redirected to the Overview section, which details your page's performance in the last seven days. From there, you can view different metrics such as:
Likes – Here, you can see the number of likes and unlikes your page and your Facebook digital marketing posts receive daily.
Reach – This tab shows the number of people who saw your posts. Reach doesn't necessarily mean that users interacted with your post.
Page Views – This lets you see how many people opened your Facebook Page. It also tells you how people found your page, for instance, your website, a search engine, or through other external referrers.
Posts – This is the most useful tool. Post Insights shows you the performance of each Facebook digital markting post. You also have the option to use paid promotion for posts that aren't performing well.
Facebook Reactions
This relatively new feature called "Reactions" allows users to engage with Facebook digital marketing posts using emojis, showing their love, laughter, shock, sadness, and anger. Reactions hold the same value as likes, but you can see the breakdown of reactions by opening the Post Details. This feature lets marketers know what users think of their posts, allowing them to tailor their content in the future.
Advertising on Facebook
Running a Facebook ad is a fairly simple process that even first-time marketers can navigate. Facebook ads allow businesses to promote their products or services to their target audience. Here's how you can create your first Facebook ad:
Step 1. Go to Ads Manager
Click on the dropdown icon on the left. You may have to scroll further down to find the Ads Manager tab.
Step 2. Choose an Objective
Facebook lets you choose among eleven objectives for your Facebook digital marketing ad campaign, which are divided into three main categories: awareness, consideration, and conversion.
Step 3. Audience
Define your targeted audience. You can set who you want to see your Facebook digital marketing ads by selecting the specific location, age range, gender, and language. The Detailed Targeting option allows you to target more specific audiences based on their interests. For example, you can set your target audience to be users who are interested in cosmetics and the brand Anastasia Beverly Hills.
Step 4. Budget
Facebook allows you to set a daily or lifetime budget. The Daily Budget is recommended for first-time marketers who are willing to spend a minimal amount on advertising. Marketers who plan to run ads for a longer period can set a Lifetime Budget. Here, you can also run your ad immediately or schedule it for a later time.
Step 5. Finally, Format
Decide how you want your ad to appear. Facebook lets you choose between Carousel and Single Image of Video ads. Be sure to use attractive images paired with minimal text. Preview your ad for both desktop and mobile before submitting your ad for review.
With 1.82 billion active users and 3 million advertisers, Facebook is a goldmine when it comes to digital marketing. When done efficiently, you're bound to see increased engagement, traffic, and conversions.
With Facebook's plethora of marketing and analytics tools, as well as the convenience of posting your own content, you can build relationships with your target audience. Your potential customers are on Facebook — grab the opportunity to connect with them by following the tips shared above.
BACK TO BLOG